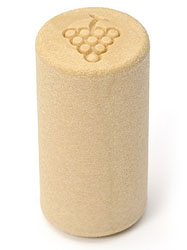 You said "Finally, synthetic corks are recyclable". Question is how do I recycle corks? Do they go in with recyclables like plastic bottles?
Sal
Name: Sal Runfola
State: NJ
Hello Sal,
Synthetic corks are not marked with a recyling number, but they are made of #7 plastic. Any recycling center that takes this plastic should be able to handle them just fine. If you are having trouble finding a location, go to https://search.earth911.com/  Type in "#7 Plastic Bottle" and your zipcode to find a location near you.
Happy Winemaking,
Ed Kraus
———————————————————————————————————
Ed Kraus is a 3rd generation home brewer/winemaker and has been an owner of E. C. Kraus since 1999. He has been helping individuals make better wine and beer for over 25 years.