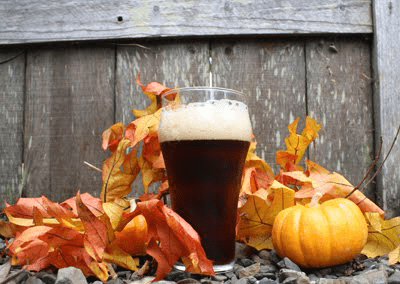 Something about the change of weather has a big impact on our taste buds. The pro brewers know this – seasonal beers are beginning to outpace IPAs as the most popular craft beer option. To brew your own fall seasonal beer, consider one (or more!) of these ten beer recipes for fall brewing.
Keep in mind some of these homebrew recipes take time – if you want them ready in time for a special occasion be sure to give yourself at least a month or two head start. Among the ten beers are some fall classics, some winter warmers, and of course, no such list would be complete without at least one IPA.
Classic Fall Beer Styles
Fall Brewing for Winter Drinking
Fall's a great time to get started on some of the higher gravity beers for the winter. Each of these tasty brews can be aged for several months or longer. Just for fun, save some for next winter to see how the flavor develops over time.
IPAs Are Always in Season
One of the few IPAs made specifically for the winter also happens to be one of my favorites:

What are some of your favorite beer recipes for fall brewing?
—–
David Ackley is a writer, brewer, and craft beer marketing consultant. He holds a General Certificate in Brewing from the Institute of Brewing and Distilling.