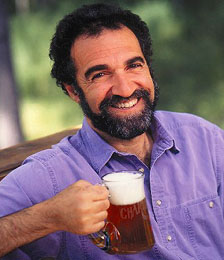 Whether you just started beer brewing or have been making beer at home for years, we all need some inspiration from time to time. Luckily, many professional brewers are very open about sharing their passion for beer brewing and even go as far as to share their insights online.
Check out five of the best beer brewing blogs for recipes, advice, industry trends, and more!
So there they are: some of the best beer brewing blogs around. Are there any others you consider a valuable resource? Let us know, and comment below…
————————————————————————————————————-
David Ackley is a beer writer, brewer, and self-described "craft beer crusader." He holds a General Certificate in Brewing from the Institute of Brewing and Distilling and is founder and editor of the Local Beer Blog.