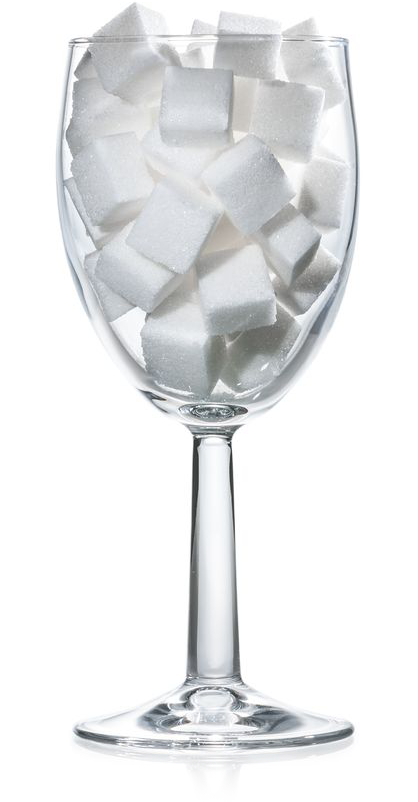 Is it ok to back sweeten a wine right after the fermentation or should I wait?
Thank,
Terry
—–
Hello Terry,
Before back sweetening a wine, it is important that you wait until the fermentation has completed. It is also just also important that the wine have plenty of time to settle out all the yeast. Most often, the yeast has not had time to do this by the time you do your second racking. So, normally you will not want to back sweeten your wine right after the fermentation.
In reality, the best time to back sweeten a wine is right before bottling. This gives plenty of time for the wine to clear up. There is no upside to sweetening the wine sooner than this, only a potential for problems.
The reason clearing the wine is so important is because the wine be in a stable state before sweetening, otherwise all the new sugars that are added will end up as fodder for a renewed fermentation.
Cloudiness in a wine usually indicates it still has excessive wine yeast. The wine yeast is as fine as flour and settles out the slowest, so it is that last thing to be suspended in the wine. It is very hard to stabilize a wine that has residual wine yeast still floating throughout the wine.
The wine stabilizer, potassium sorbate, is what has to be used to stabilize a wine when back sweetening a wine. While a sulfite such as sodium metabisulfite or Campden tablets should be used as well, all of this is still not enough to completely stabilize the wine if too much residual yeast is still in the wine.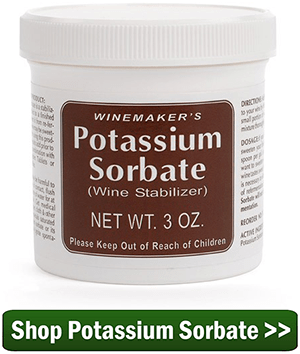 Potassium sorbate stabilizes a wine in an entirely different way than these two sulfites. It does so by putting a restrictive coating on the outside surface of each of the few remaining yeast cells. This does not kill or destroy the yeast. They will die on their own in hours or days. But it makes them unable to reproduce themselves. The ability to reproduce is the real threat that can manifest into a full-blown fermentation.
If the wine is still even slightly, visually cloudy, there may not be enough potassium sorbate to go around to do a complete coat all the yeast cells. This is the downside to back sweetening the wine sooner then necessary.
In a nutshell, don't back sweeten your wine right after fermentation. Give it plenty of time to clear, then back sweeten. And if convenient, don't even think about back sweeten you wine until right before bottling.
Happy Wine Making,
Ed Kraus
—–
Ed Kraus is a 3rd generation home brewer/winemaker and has been an owner of E. C. Kraus since 1999. He has been helping individuals make better wine and beer for over 25 years.