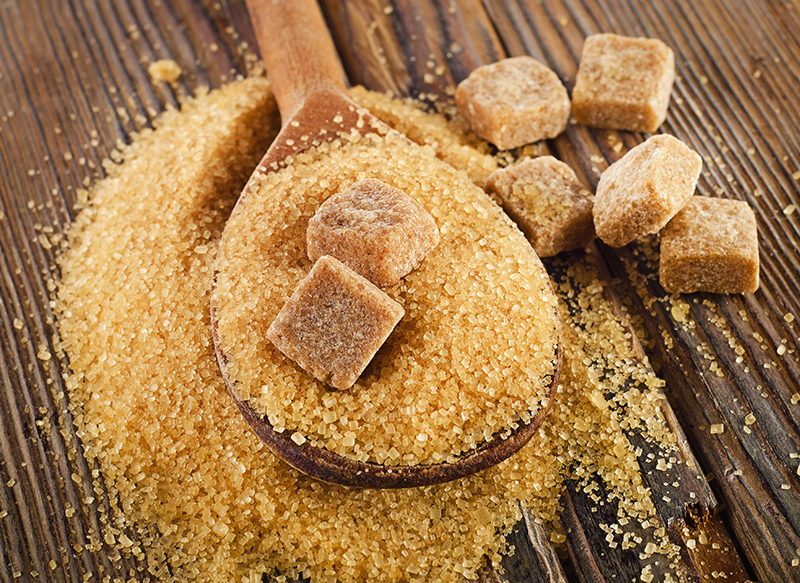 While barley malt is the preferred source of fermentable sugars in beer, other ingredients are often used to supplement the grains. Among these, sugar is one of the most common.
Sugars come in many different varieties, all of which affect flavor, gravity, and color in different ways. Brewing sugars may be added to simply increase the gravity of a beer. Try adding a pound of sugar to a standard beer recipe kit to make an "Imperial" version of whatever base beer you're brewing.
Brewing sugars can also be added to obtain certain flavor characteristics. Alternative brewing sugars for beer such as: brown sugar, Belgian candi sugar, and molasses all have distinct flavors that can add a layer of complexity to brown ales, Belgian ales, and stouts. Simple sugars will often ferment out almost completely, so they can be used to achieve a dry finish in Belgian ales, pale ales, and darker beers.
Alternative Brewing Sugars For Beer:
White table sugar – While table sugar is fine for priming, it has been known to produce "cidery" flavors when used in any significant quantity. It's been highly refined to remove color and "impurities", so it will not affect the color of your beer.
Corn sugar – Corn sugar is ideal for priming, its fine, powdery grind helping it dissolve easily. Corn sugar can be used to boost gravity and lighten flavor without contributing color, so it's ideal in styles such as Light American Lagers.
Cane sugar – Cane sugar is derived from the sugar cane plant, usually through a pressing to extract the cane juice. Then an evaporation to concentrate the crystals. The minimal processing means that it still contains some color and molasses flavor, but not as much as some of the sugars listed below. Cane sugar can be used for priming, but can also increase gravity in a wide range of beer styles.
Brown sugar – Brown sugar is a great alternative brewing sugar. It tends to be darker than cane sugar, usually due to molasses being added back in to the refined sugar. Brown sugar can be light or dark and it contributes significantly more caramel and molasses flavor than cane sugar.
Panela/Picadillo/Jaggery – Panela, also known as picadillo or jaggery, is an unrefined dark brown cane sugar pressed into blocks or cones. It contains higher levels of molasses and natural minerals than more refined sugars. Since it's pressed, it takes a bit longer to dissolve than granulated sugars, but the rich caramel flavor is worth the wait!
Molasses – Molasses is a byproduct of the sugar refining process. It's a dark syrup which can contribute significant flavor and color to stouts and other dark beers.
Lactose sugar – Lactose sugar, or milk sugar, is a non-fermentable sugar and the key ingredient that contributes residual sweetness to milk stouts and sweet stouts.
Honey – Honey contains significant amounts of simple and complex sugars, as well as a wide range of vitamins, minerals, and other nutrients. It will contribute wonderful flavors and aromas, which will vary with the type of honey. To preserve them, try adding the honey right at the end of the boil.
Maple syrup – Maple syrup is another alternative sugar source that will contribute unique flavors to a beer. It works great in brown ales.
When planning on using alternative brewing sugars in beer it is important to know that they have gravities in the ballpark of 1.036-1.046. Check out this table for more detailed gravity and color estimates.
—–
David Ackley is a beer writer, brewer, and self-described "craft beer crusader." He holds a General Certificate in Brewing from the Institute of Brewing and Distilling and is founder of the Local Beer Blog.