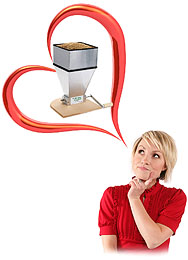 Valentine's Day is coming up – it's this Friday, by the way. Need a gift for the brewer or beer geek in your life? Show them how much you love them with the gear that will allow them to take their favorite hobby to the next level! Here are some gift ideas!
Are you a homebrewer? What would you like for Valentine's Day?
————————————————————————————————————
David Ackley is a beer writer, brewer, and self-described "craft beer crusader." He holds a General Certificate in Brewing from the Institute of Brewing and Distilling and is founder and editor of the Local Beer Blog.