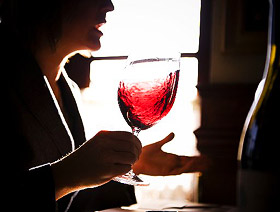 Home wine making holds a lot of mystery for some, particularly if they've never made wine. And for those who have, there are still some dark, mysterious corners with some unanswered questions.
With this in mind I've put together seven random wine making facts that many home winemakers still don't know.
Look them over and see how many of them you know and how many of them are shinny, new 'pearls of wisdom' for you?
Five 750ml wine bottles equals 1 US gallons. They don't exactly equal a gallon. More like .99 gallons… just 1.2 ounces shy, but close enough for figuring out how many bottles you're going to need. If you have 10 gallons of wine, you're going to need 50 bottles.
One pound of cane sugar will raise the potential alcohol of 5 gallons of wine must by 1%. This is a real handy wine making fact. If you are getting ready to ferment 5 gallons of wine must, and it has a potential alcohol of 9%, just add 3 pounds of cane sugar to get it to 12%. Again, this is not exact but very, very close.
2 cups of cane sugar equals 1 pound. If you don't have a scale you can weigh your cane sugar by the cup. This is a little trick that came from cooking class, but is certainly helpful when making wine. It also ties in well with wine making fact #2.
All wines contain sulfites, whether you add it or not. This is because sulfites are a minor byproduct of the fermentation. A normal wine fermentation will produce sulfites on the order of 10 to 15 PPM (parts-per-million). When we add sulfites as a home winemaker or as a winery, we are shooting for about 45 to 75 PPM
Home wine making was illegal until 1979. When prohibition was repealed in 1933 all was still not right in the world. It was still illegal to make your own wine or beer at home. It wasn't until 45 years later, in 1978, when California Senator, Alan Cranston introduced a bill that was passed and later signed by President Jimmy Carter in 1979, that it was federally legal for U.S. citizens to make there own wine at home.
About half the sugar in a wine must is turned to CO2 gas, the other half to alcohol by weight. That is to say that if you add a pound of sugar to a wine must and it ferments completely, you will have added 1/2 pound of alcohol to the resulting wine. The other half floats away as CO2 gas. This division can vary a little depending on the wine yeast and fermenting conditions, etc. but almost always between 47% and 53%.
Use Honey In Place Of Sugar: This is a great wine making fact if you're into a little experimentation, you can try using different honeys in place of any sugar called for in a wine recipe. Once the sweetness of the honey is fermented away, you are left with its herbal qualities. For every pound of sugar called for in a wine recipe, you will want to use 1-1/4 pound of honey in its place.
Did you know some of these wine making facts. If you didn't, well now you do. Do you have a random wine making fact you'd like to share with us. Just leave it as a comment below, and we'll see how many everyone can come up with.
—–
Ed Kraus is a 3rd generation home brewer/winemaker and has been an owner of E. C. Kraus since 1999. He has been helping individuals make better wine and beer for over 25 years.