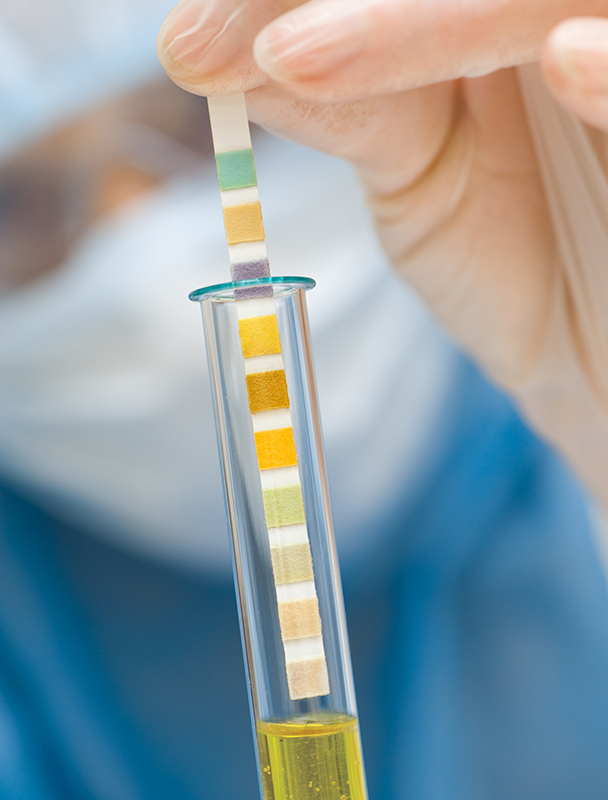 I got some pH test strips but do not know what the optimal pH of wine is.  I was also wondering if pH can be adjusted at anytime during wine making process?
Thanks,
Joe
—–
Dear Joe,
Thank you for the great questions about the pH of a wine. pH is an integral part of any wine and needs to be correct for the wine to taste balanced. The pH also needs to be in a reasonable range for the wine to be stable. If the wine's acidity is to low it can become more susceptible to spoilage and oxidation.
Fortunately, if you make your wines using box wine kits, the pH has already been taken care of for you. Measuring the pH is not necessary when making wine with these kits. You also do not need to measure the pH of your wine if you are making a wine from a trusted wine recipe.
Having said this, there are times when measuring the pH is needed… If you don't have a wine recipe for the fruit at hand, or if the fruit tastes unusually sharp or tart tasting, you may want to measure the pH and make any necessary acid adjustments to the wine must. Anytime you are making wine from fresh wine grapes or have a wine must made up of 100% fruit juice such as apple wine, this is when to measure the pH of the wine.
In these situations you will want to take the pH measurement before you begin the fermentation begins. If the fermentation has already started, CO2 gas will throw off the pH reading. A second time that a wine can be tested is right before bottling, however the wine should be degassed first. For this, I would suggest using a degassing paddle. It attaches to a hand-drill. This will allow you to remove all the CO2 gas left-over from the fermentation so that you can accurately measure the pH of the wine.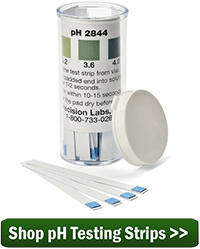 When measuring the pH of a wine, you are generally looking for a reading between 3.4 and 3.8. The scale runs backwards, so a reading of 3.0 is more acidic than a reading of 4.0. To make any acid adjustments you will either dilute the wine must with sugar water or you will add acid blend.
The big take-away here is: before fermentation and before bottling is when to measure the pH of a wine. And, this is only need if you are making wine from fresh fruit.
Best Wishes,
Ed Kraus
—–
Ed Kraus is a 3rd generation home brewer/winemaker and has been an owner of E. C. Kraus since 1999. He has been helping individuals make better wine and beer for over 25 years.