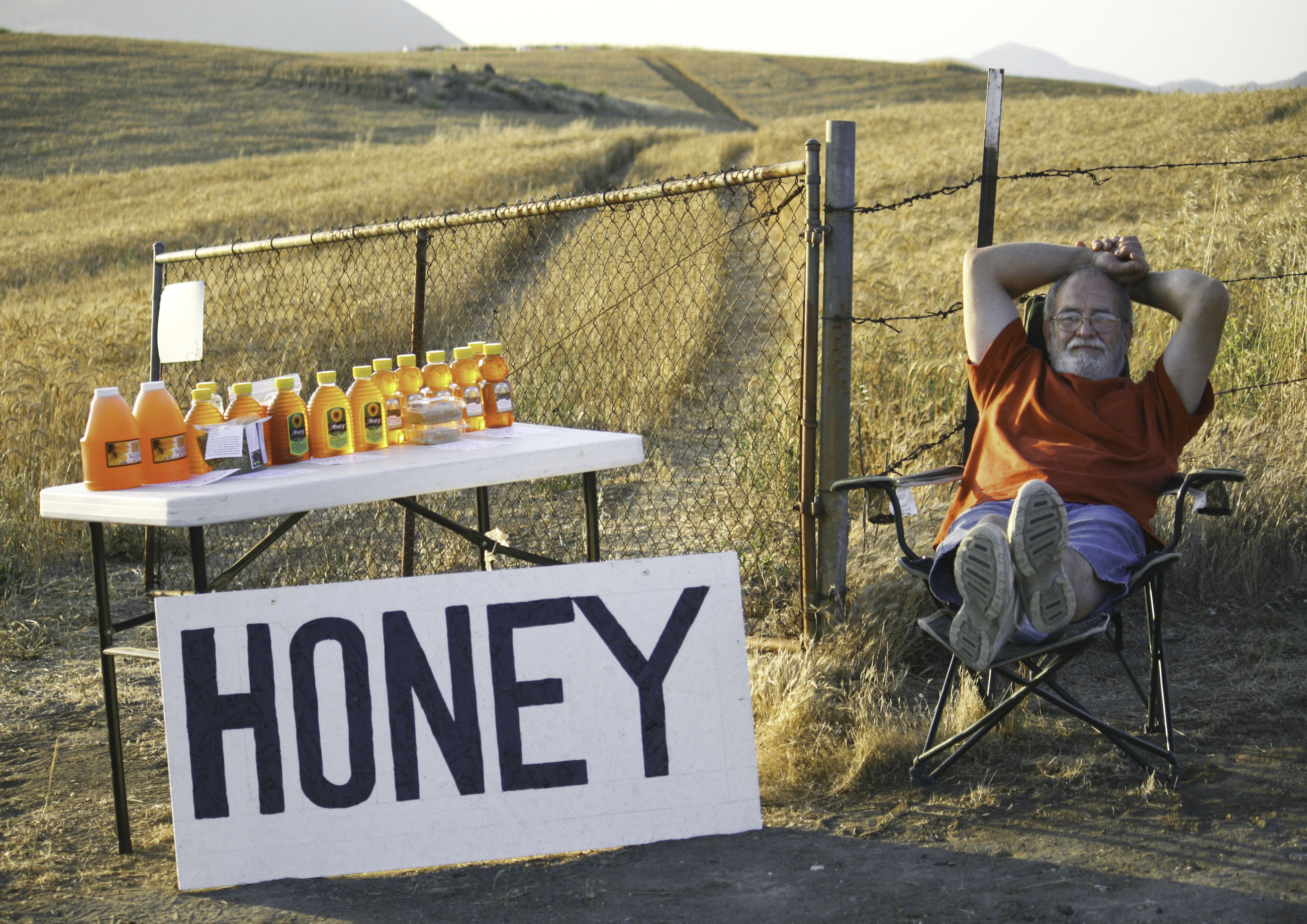 I want to start using honey instead of sugar in my wine making so I have a few questions: do i put the honey in the must to start with, or, to sweeten after the wine is done fermenting? Also one pound of sugar equals how much honey?
Tom – NC
—-
Hello Tom,
Using honey in wine making is something you can have a lot of fun with. One of the favorite wines I made was a Raspberry Honey Zinfandel. Nobody could keep their hands off of it, and it was soon gone.
There are different ways honey can be used in wine making. You can add it to the wine must, before fermentation, and have its sugars ferment into alcohol, or you can add the honey after the fermentation and have its sugars contribute to the sweetness of the wine.
Using Honey Instead Of Sugar Before The Fermentation
When you add honey before a fermentation, what will be left when the fermentation is complete is the herbal character of the honey. No sweetness will remain. For example, if the honey was spun off of wild flowers then a wild flower character will be added to the wine during the wine making process. If the honey was spun off of strawberry blossoms then you will have a note of herbal-strawberry character in the wine, and so forth.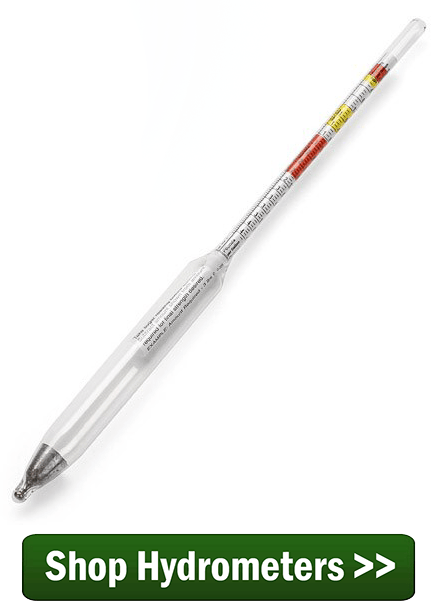 What this means is you can alter any fruit wine making recipe you find by replacing some or all of the sugar called for with honey. Using honey in your wine making in this way will add a layer of depth to the wine's over all character. You can compliment the wine's character, such as adding raspberry-blossom honey to a raspberry wine recipe, or you can contrast the wine's character, such as adding apple-blossom honey to a cherry wine recipe.
When using honey in wine making before the fermentation, you want to use it in-place-of or instead-of the sugar called for in the wine recipe you are using. As a general rule-of-thumb you can replace 1 pound of sugar with 1.2 to 1.3 pounds of honey. You can also use a wine hydrometer to determine how much honey to add. Keep adding the honey until you get to the appropriate reading on the wine hydrometer's specific gravity scale – usually between 1.070 and 1.090.
Using Honey Instead Of Sugar After The Fermentation
If you add the honey at bottling time or anytime after the fermentation, you are contributing to the sweetness of the wine instead of the alcohol.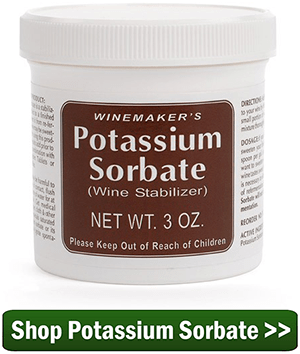 The herbal characters of the honey are still being added but along with its sweetness. It is important to note that any time you add a sugar to a wine at bottling time – whether it be honey, cane sugar or grape concentrate – you must also add potassium sorbate (wine stabilizer) to eliminate any chance of re-fermentation later on in the wine bottle. The is in addition to the Campden tablets that we recommend at bottling time for any wine. Here's more information on sweetening a wine with honey.
Should I Use Raw Or Pasteurized Honey?
I recommend using pasteurized, filtered honey – the kind you typically find on the grocery shelf. This type of honey has been cleared of wild microbes and various solids that you do not want in your wine. If you do plan on using raw honey in your wine recipe, you will need to heat it up to 170°F. for a full 30 minutes along with some water. During this time you will also want to skim off the top whatever rises.
More Information On Using Honey In Wine Making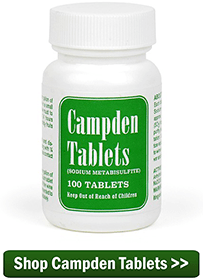 You can find more information on our website in the article, Wine Making With Honey. It gives a basic run-down of how honey has been used in wine over the years along with some basic honey recipes.
Using honey instead of sugar in your wine making is a fun way to add more interest depth, not only to your wines, but your wine making. It's one more way to be creative in the enjoyable and rewarding hobby.
Happy Winemaking,
Ed Kraus
—–
Ed Kraus is a 3rd generation home brewer/winemaker and has been an owner of E. C. Kraus since 1999. He has been helping individuals make better wine and beer for over 25 years.