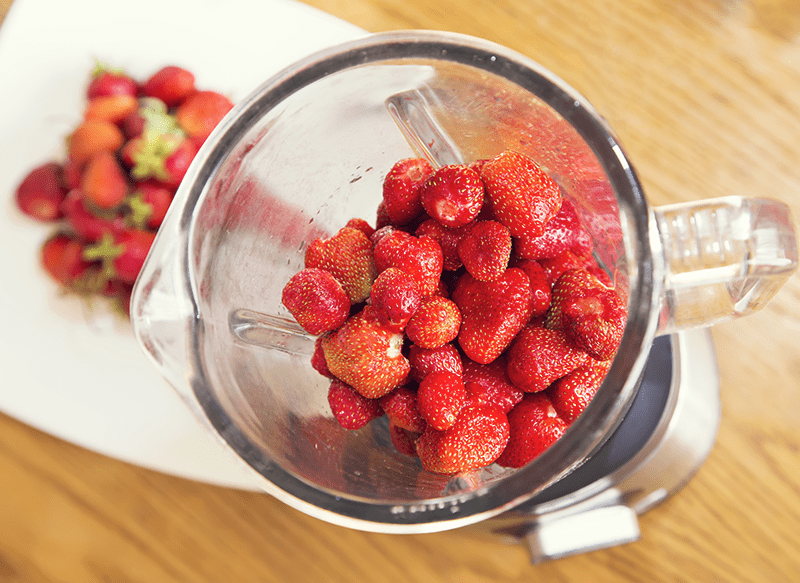 Just started a blueberry wine. Ran the berries through a blender instead of crushing them (lazy I guess). I did not add Campden tablets to it in the beginning, not sure if this is a problem. There is a pulp crust forming on top right now, I stir this each day, should I remove it after 5 or 6 days before I transfer the wine to a carboy?
Name: Lee P.
State: TN
—–
Hello Lee,
The fact that you did not add Campden tablets before the fermentation is probably not going to be a problem in this case.
The big issue here is that fact that you are using a blender to crush your wine making fruit. What this typically does is cause the resulting wine to be bitter. The over chopping and destroy of the pulp and seeds releases too much tannin into the wine. In turn, the wine will have a lower pH from excessive tannic acid, giving it an unpleasant, bitter-dry, puckering taste.
For future reference, you only want to crush the fruit. Using a blender is way overkill. You only need to make sure that the outer structure of the fruit has been busted in some way. This is something that can quickly be done by hand when dealing with 10 lb. or 15 lb. of fruit such as blueberries. If you are dealing with more fruit than this, then you may want to invest in a fruit crusher, but never use a blender to crush any kind of wine making fruit.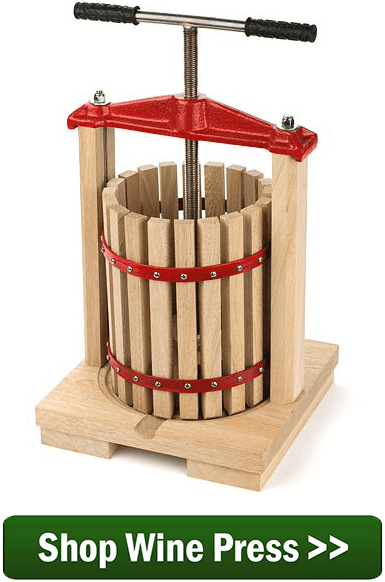 When the fermentation starts the wine yeast will produce enzymes that will naturally break down the fruit in a more natural, gentler way. The pectic enzyme that is called for in most fruit wine recipes will also help in the regard. For this reason you do not need to do a lot; let the yeast do if for you.
With that being said, there are still some things you can do to counteract using a blender to crush wine making fruit:
Shorten the amount of time you leave the fruit in the fermentation. The shorter the better. I would recommend 2, maybe 3 days at most. This will give less time for the bitterness to leach from the fruit.
Treat the wine with bentonite after the fermentation has completed. This will help to drop out the excessive tannin and other proteins that where extracted from the fruit. You may even want to use the bentonite more than once.
Age the wine longer than you normally would. Many of the flavor affects of having too much tannin in the wine can be resolved with additional aging. Instead of 3 to 6 months, think more along the lines of 9 to 15 months. Quite often this will be enough to bring the wine back into a flavorful balance.
I hope this helps you out, and I hope your wine turns out great, regardless. Just remember that using a blender to crush your wine making fruit is not the way to go.
Best Wishes,
Ed Kraus
—–
Ed Kraus is a 3rd generation home brewer/winemaker and has been an owner of E. C. Kraus since 1999. He has been helping individuals make better wine and beer for over 25 years.