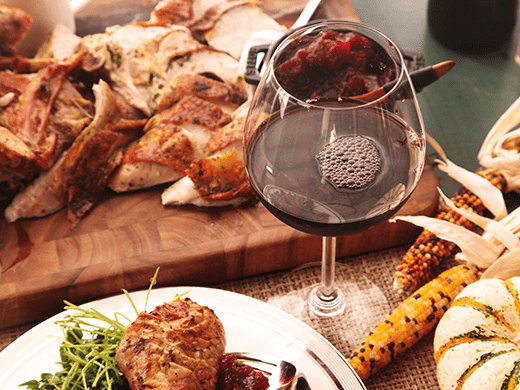 To me, nothing describes Thanksgiving better than the word togetherness. Whether it be with family, friends, co-workers or someone you just met, being together is what seems to make Thanksgiving come to life. Togetherness is what makes Thanksgiving worth celebrating.
While this year may bring some challenges, it is my deepest wish that wherever you may be this Thanksgiving holiday, that you may find and share some togetherness with others. Whether it be by phone with someone 1,000 miles away or in person.
Break out some homemade wine. Maybe even pass a few bottles out as gifts, and experience the joy that Thanksgiving was meant to bring.
I personally like to make a red Zinfandel for Thanksgiving. It's big, jammy flavors seem to couple well with the turkey and stuffing. Plus, it's not a complicated wine. It's one that is easy to like. Even non-wine-drinkers will appreciate the zest and compliment it brings to the meal.
Here's a toast: to hoping you have a pleasant and enjoyable Thanksgiving!
Happy Thanksgiving,
Ed Kraus
—–
Ed Kraus is a 3rd generation home brewer/winemaker and has been an owner of E. C. Kraus since 1999. He has been helping individuals make better wine and beer for over 25 years.