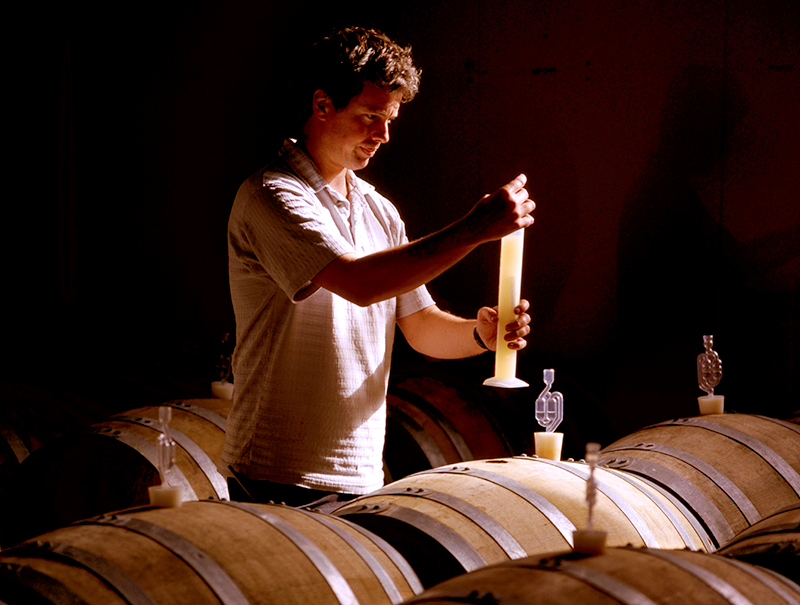 I am in the process of making my first batch of Scuppernong Wine. The SG [specific gravity] at the beginning was 1.116… The process has been going on for about 8 weeks now. The SG now is 1.030… I still see activity. What should the final specific gravity reading be when the wine is complete?
Name: Charles P.
State: South Carolina
—–
Hello Charles,
To answer your question, you should expect a final specific gravity for wine somewhere between .992 and .996 on your hydrometer.
Your starting specific gravity reading was a little high, so your wine yeast has a lot of work to do. Normally you would want a starting specific gravity between 1.070 and 1.100 for wine. Yours was 1.116. This may be more than the wine yeast can handle.
There are two reasons for this:
Sugar acts as a preservative. If the concentrate of sugar becomes too high, it can actually interfere with the wine yeast from even starting. Your fermentation started, so obviously this is not an issue for this fermentation.
Wine yeast has a limited tolerance to alcohol. As the alcohol level rises in the wine must, the wine yeast finds it harder and harder to ferment, sometimes to the point of not being able to ferment at all. This would be known as a stuck fermentation.
Your starting potential alcohol level was between 15% and 16%. A majority of wine yeast will have a hard time fermenting to this level of alcohol.
My guess is that your fermentation will become very slow as it ferments the last few percentage points of sugar. If this is the case, just be patient and give it plenty of time to do its thing. As long as you can see some slight progress, you are okay.
However, depending on the wine yeast you used, the fermentation may not be able to finish at all – a stuck fermentation. If this is the case, you may be forced into a situation to where you need to dilute the wine must with water to cut its alcohol level. This will help the yeast to start up again and finish the fermentation.
Since the starting specific gravity for your wine was so high, I would recommend that you also take a look at the Top 10 Reasons For Fermentation Failure. By doing this you may discover other things that can be done to help the fermentation along and get the final specific gravity for your wine where it needs to be.
Happy Winemaking,
Ed Kraus
—–
Ed Kraus is a 3rd generation home brewer/winemaker and has been an owner of E. C. Kraus since 1999. He has been helping individuals make better wine and beer for over 25 years.