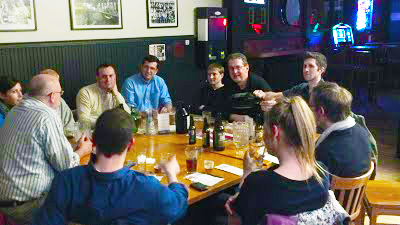 The comedian George Carlin once jokingly told people rather than waiting for someone else to make a path, you should go out and make one of your own. I think the same concept applies to starting a homebrew club. If there isn't one in your area, don't wait for someone else to do it, get out there and start one!
I had been brewing for a couple of years before someone started a homebrew club in my town. I wondered why I hadn't thought of it. Nothing has advanced my brewing, and my love of brewing, more than our club's monthly get-togethers. In our very first meeting, I asked about the off-flavors that I seemed to be encountering, convinced that it was from the local water. Based on my description, other members told me that it likely wasn't the water, but temperature control was the culprit. Sure enough, when I got better control over my fermenting temperatures, with a temperature controller and a small fridge, my beer drastically improved.
As to what a homebrew club does, well that should be fairly obvious: we gather at a local micro- or nano-brewery and we drink and talk about making beer. People often bring one of their latest creations so we can all try it. Sometimes, people bring a beer they don't like for us in order to see if we can agree on what went wrong.
In addition to the "mundane" things your club can do, our club has had a few special events, such as homebrew swaps, an experiment where we all brewed the same single-hop IPA each using a different hop (and then comparing), and a few tours of the local breweries.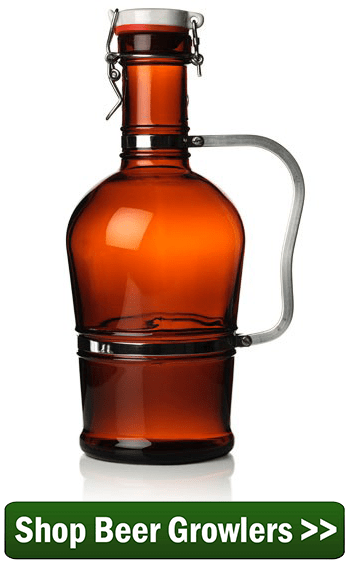 The thing about starting a homebrew club is that it doesn't take much effort at all. Surprisingly little, in fact. Our club was set up by someone simply creating a Facebook page, confirming with a local nano-brewery that we could meet there, checking with the brewery and the local police as to whether it was OK for us to bring our own beer (thankfully, it was OK in both cases), and then putting up a sign and sign-up form in the local homebrew shop.
We don't charge any dues, although we do charge if there will be something that someone has bought. For instance, one of our members gave a presentation on lager styles and brought quite a few samples of the various lagers, and we each chipped in $5 to pay him back.
So, if you're interested in meeting like-minded brewers, and having a blast while learning about all things related to brewing beer, starting a homebrew club will definitely be a rewarding endeavor.
———————————–
John Torrance is a database developer, gadget lover, and avid home brewer living in Lafayette, Colorado. When he's not actively brewing, he's generally daydreaming about what he's going to brew for his next batch. John also makes and sells brewing-related items, which are available at Fermentropy.com.