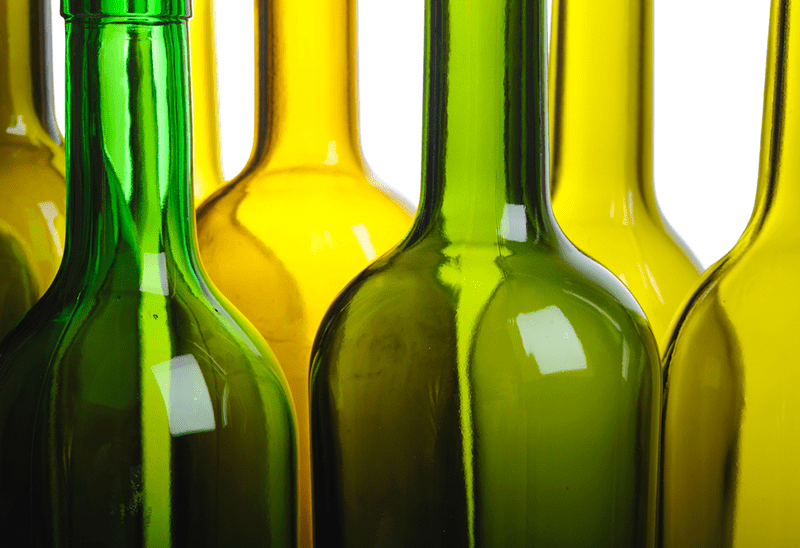 Preparing wine bottles for bottling wine is sometimes glossed-over or minimized by some home wine makers. That's not a good thing. That's a bad thing! Starting out with clean and sanitized wine bottles is paramount to having healthy wine. The alternative can lead to a spoilage and embarrassment. Learn more on how to clean wine bottles.
Cleaning Your Wine Bottle
Even if the wine bottles are new, out-of the-box they should be thoroughly rinsed to wash off any box dust that may have made its way inside.
If the wine bottles have been used then there is the dirt and grime to deal with as well. This can be cleaned off with regular dish soap. Clean the wine bottles as if you were cleaning the dishes. A wine bottle brush comes in very handy during this step. You may also find that it helps to have two wine bottle brushes to entice others to pitch in as well.
If the wine bottles are extremely filthy with dried crud and dirt, you may want to clean them in two steps. The first step would be to clean the pieces of dirt. The second, to clean the surface grime and rinse. Having this second bath of water will help to leave the serious filth behind.
Sanitizing Your Wine Bottles
Many beginning wine makers confuse "cleaning" and "sanitizing" to mean the same thing, but they are very different.
Think of "cleaning wine bottles" as getting rid of what you can see and "sanitizing wine bottles" as getting rid of what you can't.
When you are sanitizing a wine bottle you are destroying the mold, germs and bacteria that may exist on the glass. You are making the glass as sterile as possible. Sounds serious, but it's really very simple.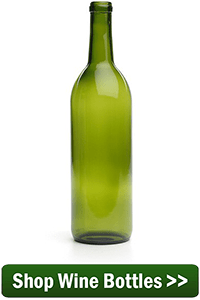 There are several products that can sanitize your wine bottles with little effort on your part. Some that we recommend are: Basic A, One-Step and Star-San. You mix any of them with water to create a sanitizing solution. In addition to the wine bottles, these solutions can be used to sanitize gallon glass jugs, wine carboys, and even plastic fermenters.
All three products are oxygenating-type cleansers. What this means is that the sanitizing of the wine bottles is actually being done while the solution dries or evaporates from the wine bottle's surface. And, no residues are left on the wine bottles.
What this means for you is that these cleansers are quick and require no rinsing. Just submerge the wine bottles and let them drain and dry. One product that works perfect for drying is a Bottle Tree. Just as the name sounds, it is a single column with pegs. Each peg holds a wine bottle. Not only is it handy it's also a great space-saver.
It should also be noted that the traditional solution of sodium metabisulfite and water can be used for sanitizing wine bottles, but only if the wine bottles are new, or the wine bottles were washed right after being emptied. Cruddy, scavenged wine bottles with "questionable backgrounds" should always be treated with a cleanser similar to the three mentioned earlier, not sodium metabisulfite.
—–
Ed Kraus is a 3rd generation home brewer/winemaker and has been an owner of E. C. Kraus since 1999. He has been helping individuals make better wine and beer for over 25 years.