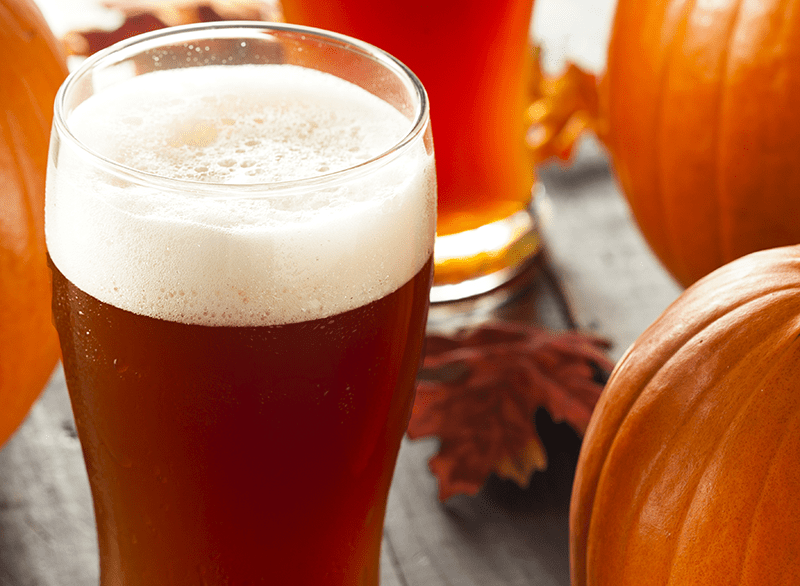 With fall already here, it's time to get to work on some seasonal brews! And no other beer screams fall like a good pumpkin porter! Below you will find a pumpkin port recipe that's simple and delicious!
Pumpkin beers are popular this time of year, but brewing one involves figuring out the answers to several questions:
What kind of pumpkin, fresh or canned?
How to prepare the pumpkin?
Should I mash the pumpkin?
What kind of spices to use?
As the brewer, it's up to you to figure out the method that works for you, and it may just come down to how much time you have available. Fresh pumpkin can be used, but it takes time to peel the pumpkin, remove the seeds, chop it up, and bake. Some homebrewers recommend roasting the pumpkin for an hour at about 350˚F for flavor development. In terms of when to add the pumpkin, I suggest mashing it with the rest of the grains. Just be sure to use plenty of rice hulls to avoid a stuck mash.
As for spices, you're certainly welcome to come up with your own spice blend, but a premixed pumpkin pie spice blend will already have a good balance between the different flavors. Whatever you do, use a light hand on the spices. Cinnamon is usually pretty safe, but it's easy to go overboard with spices like cardamom, nutmeg, and clove. Start with just a pinch in a five-gallon batch, added at the very end of the boil. If using a pre-mixed spice blend, use half an ounce at the most.
For the pumpkin porter recipe below, I've gone with some of the easier methods. Canned pumpkin instead of fresh saves a lot of time and energy, and a premixed pumpkin pie spice blend takes some of the guesswork out of getting the balance right.
Pumpkin Porter Recipe (Extract)

Specs 
OG: 1.061
FG: 1.013
ABV: 6.3%
IBUs: 21
SRM: 22
Ingredients
2 lbs. canned organic pumpkin
0.25 lb rice hulls
6.6 lbs. Munich malt extract
1 lb. Caramel 40L malt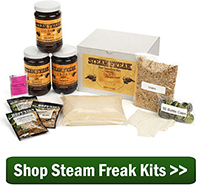 0.5 lb. Victory malt
0.5 lb. Chocolate malt
1 oz. Willamette hops at :60
1 oz. Willamette hops at :30
1 tsp. Irish moss at :10
0.25 oz. pumpkin pie spice (ginger, cinnamon, cloves, nutmeg) at :0
Wyeast 1056: American ale yeast
Directions
Put the canned pumpkin on a baking sheet lined with aluminum foil and bake at 350˚F for 60 minutes, then mash with the specialty grains and about 1.5 gallons water at 152˚F for one hour. Use a strainer to strain wort into the brew kettle, rinsing the grains and pumpkin with about 1/2 gallon of water at 170˚F. Add the liquid malt extract and enough water to make 3.5 gallons. Bring wort to a boil, then add hops, Irish moss, and spices according to schedule above. Whirlpool, chill, and transfer to a clean, sanitized fermenter. Top off with enough clean, chlorine-free water to make 5.5 gallons. Pitch yeast at 70˚F.
Ferment at 68-70˚F for one week, then transfer to secondary for two. Prime with corn sugar, then bottle.
Do you have a favorite pumpkin porter recipe? What's your secret?