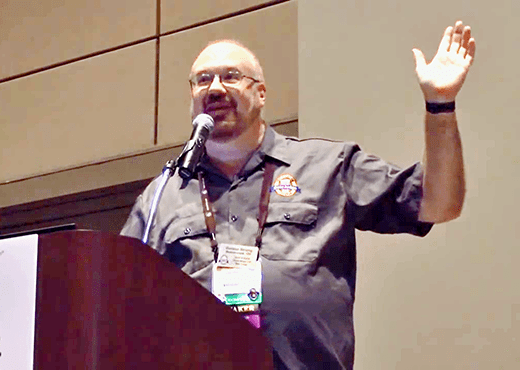 If you attended the National Homebrewers Conference in Grand Rapids, you may have heard that the Beer Judge Certification Program has been hard at work updating the BJCP Style Guidelines. Gordon Strong, President of the Beer Judge Certification Program, gave a presentation about the proposed changes to the BJCP Style Guidelines at the conference. Chip Walton of the video blog Chop & Brew recorded Gordon's talk. I've transcribed some of the main changes below.
Want to learn more about the BJCP? Read Become a Beer Judge! by Jason McLaughlin.
First, why change the style guidelines?
The last update to the guidelines was in 2008, with the last styles added way back in 2004. Brewing has changed a lot in the past 10 years – it's time for an update!
To embrace the growing number of international homebrewers – the current guidelines are focused on styles brewed in the US.
To represent some historical beer styles (like Kentucky Common) that have become popular in recent years.
To include new ingredients, especially hop varieties, which are being used. For example, recent American hop varieties may go beyond citrus and pine to include grapefruit, tropical, strawberry, "skunk", and a number of other flavor/aroma descriptors.
To improve the use of the guidelines in competition.
Is anything staying the same?
The four ways beers are described will remain the same: appearance, aroma, flavor, mouthfeel – but more focus will be placed on perception as opposed to statements about ingredients and process:
Expanded overall impression descriptions, more "consumer-level"
Comments section: Will focus on interesting facts, not perception
History section: A brief synopsis of the history of the style
New section: Characteristic Ingredients will list the important ingredients needed to brew that style of beer
New section: Style Comparison: Will suggest how it's similar or different to related styles
New section: Entry instructions added
Revised and updated some commercial examples of various style
New glossary
New section: Using the Style Guidelines – Emphasizes that these are guidelines, not end-all-be-all specification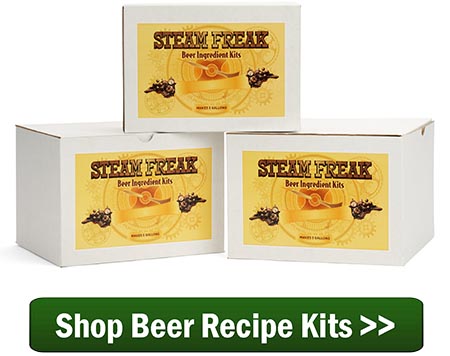 New Styles
Several styles and style categories will be added to the BJCP Guidelines to represent some of the popular new styles and those traditional styles experiences a resurgence.
New styles, Historical category:
Gose – a sour beer with coriander and salt
Grodziskie – a Polish smoked wheat beer
Lichtenhainer 

– a Berliner-style sour beer with smoked malt

Sahti – a traditional Finnish beer made with juniper
Kentucky Common – similar to a dark cream ale
Pre-Prohibition Porter – a Yuengling-style or "Pennsylvania" porter
Pre-Prohibition Lager

– formerly

classic American pilsner
Roggenbier

– German rye beer, 

moved from category 15
London Brown Ale

– formerly

 Southern English brown ale
New styles, American wild ale category (brewers must declare a base style!):
Brett beer

– 

beer fermented with brettanomyces (not necessarily all brett, and not necessarily sour)
Mixed fermentation sour beer 

– a sour beer fermented with a mix of yeasts and/or bacteria

Soured fruit beer 

– sour beer with fruit
New styles, Czech lager category (similar to German lagers, but generally hoppier):
Czech light lager
Czech amber lager
Czech dark lager
Czech pilsner (formerly Bohemian pilsner)
New styles, going into existing categories:
German leichtbier – like a german light lager
Trappist single – not known as such in Belgium, but often referred to that way, low alcohol table beer
English golden ale – golden bitter or summer ale
Australian Sparkling Ale – a smooth and balanced ale showcasing Australian ingredients
American Strong Ale – a catch-all for strong beers, not quite barley wine but not an IPA, Arrogant Bastard is an example
Wheatwine – a barleywine made with wheat
International Pale Lager

 – these are the 

green bottle imports & mass market Euro beers (formerly 

premium American lager)

International Amber lager – similar to above but amber in color
Kellerbier (Munich and Franconian variants) – fresh lager, German in origin
New Specialty IPA Subcategory
Exciting to many, there will be a new category for Specialty IPA, with descriptions for:
Black IPA
Brown IPA
Red IPA
White IPA
Belgian IPA
Rye IPA
Brewers will be able to specify strength (Session, Standard, Double) and also combine different styles.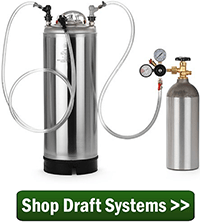 Modified Styles
These styles will be modified or changed as follows:
Premium American Lager – split into Standard American Lager and International Pale Lager
Oktoberfest – traditional (amber) renamed to Marzen, modern (gold) called a festbier
Rye beer removed from the American wheat category, moved to a Alternative Grains specialty category
Scottish 60 & 70 combined into Scottish light
Scottish 80 & 90 combined in to Scottish heavy
English Brown Ale – formerly northern brown ale, but expanded
Dry stout split into Irish stout and Irish extra stout
Tropical stout split from foreign extra stout
Weizenbock – gold versions allowed
Fruit lambic – sweetness and carbonation specified, sweet allowed
Old ale – overlay on new a English strong ale category
Renamed Styles
To reduce confusion, the following style will be renamed:
Lite American lager > American Light Lager
Standard American Lager > American Lager
Dortmunder Export > German Exportbier
German Pilsner/Pils > German Pils
Dark American Lager > International Dark Lager
Schwarzbier (Black Beer) > Schwarzbier
Maibock/Helles Bock > Helles Bock
traditional Bock > Dunkles Bock
Northern German Altbier > rolled into International Amber Lager
California Common Beer > California Common
Dusseldorfer Altbier > Altbier
Standard/Ordinary Bitter > Ordinary bitter
Special/Best/Premium Bitter > Best Bitter
Extra Special/Strong Bitter > Strong Bitter
Strong Scotch Ale > Scottish Wee Heavy
Mild > Dark Mild
Brown Porter > English porter
Robust Porter > American porter
Imperial IPA > Double IPA
Weizen/Weissbier > Weissbier
Dunkelweizen > Dunkels weissbier
Belgian Specialty Ale > deleted
Flanders Brown Ale (Oud Bruin) > Oud Bruin
Straight (unblended) Lambic > Lambic
Christmas/Winter Specialty > Winter Seasonal Beer
Classic Rauchbier > Rauchbier
Specialty-Type Beers
The specialty beers will have more specific entry categories, rather than just referencing classic styles. These will have more detailed explanations for what's allowed.
Fruit Beer – fruit beer, fruit and spice beer (fruit dominant), specialty fruit beer – with other fermentables
Spiced Beer – spice/herb/vegetable beers, winter seasonal beer, autumn seasonal beer
Alternative Fermentables – alternative grain beers, honey beers
Smoked Beer – Classic style smoked beer, specialty smoked beer
Wood-Aged Beer – wood-aged beer, specialty wood-aged beer (might include a wine barrel or bourbon barrel)
Specialty Beer – clone beer, mixed style beer, experimental beer
Belgian Specialty will get wrapped into Specialty Beer
Updates to Meads and Ciders
Gave spiced mead its own category
Added berry mead and stone fruit mead category
Added fruit and spice mead to spiced mead
Added historical mead to specialty mead
Cider
common cider now called new world cider
added ice cider and cider with Herbs/Spices to Specialty Cider and Perry (to include hopped ciders)
Other Changes
Electronic version of the guidelines will include categorization, as well as a sorting feature of the guidelines so you can re-group styles by similarities.
As you can see, the changes to the BJCP Guidelines are quite extensive! Review Gordon's slides here and the video presentation here. See the draft guidelines here.
——————————————————————————————————————-
David Ackley is a beer writer, brewer, and self-described "craft beer crusader." He holds a General Certificate in Brewing from the Institute of Brewing and Distilling and is founder of the Local Beer Blog.