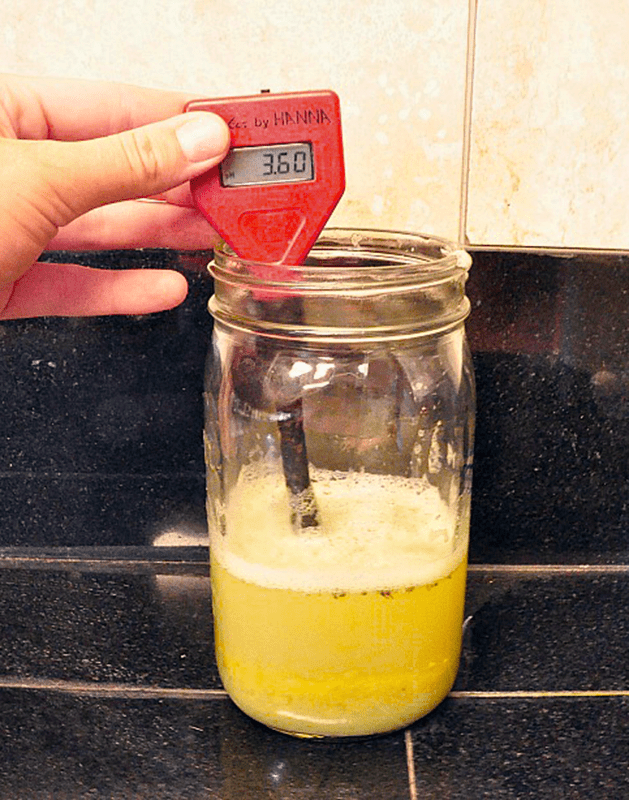 I just had two batches of wine tested for pH levels. One is a Cabernet made from plain juice and its pH is 3.78. The other wine is a Merlot, also made from plain juice and its pH is 4.01. After I drew the samples to be tested I racked both batches of wine and added a quarter tsp. of potassium metabisulfite, both are six gallon batches. Are these in the proper pH range to bottle in a couple more months? If not what do you suggest?
Name: Michael B.
State: PA
—–
Hello Michael,
When we talk about the pH range of wine we have to remember that what we are really talking about is the acidity of the wine. The higher the acidity, the more resistant it will be towards bacterial and mold contamination. Acidity also plays a big role in the flavor profile of the wine. If it didn't we would just keep adding fruit acids to the wine until it would be completely protected. But the fact is if we did do this the wine would taste extremely sharp or tart.
With that being said, there is a general pH range of wine that we look for – a happy medium, if you will. It's a range that makes the wine generally safe from spoilage and still great to drink. Depending on the style of wine, a pH range of 3.2 to 3.6 usually fits this bill. Some wines taste better at one end of the range and others at the opposite end, so tasting the wine is recommended as well as pH testing for a final tweaking. In general, white wines have a higher level acidity than red wines. Fruit wines usually have less acidity than either red or white wines.
At a pH of 3.78, your Cabernet is a little out of this range but not by much. I would consider it safe to bottle as-is. For this reason I would go by taste at the point on this particular wine. Remember, the pH scale works backwards, so the wine's pH of 3.78 is low in acid even though it's pH reading is a higher number than the 3.6 mentioned before. As you go up in acidity your pH will go down.
Actually taste a sample of the wine and see how it taste. If it taste fine, then do nothing. If it tastes too flat or lifeless, then you need to raise the acid level (lower the pH). This can easily be done with the addition of acid blend. It dissolves instantly into the wine.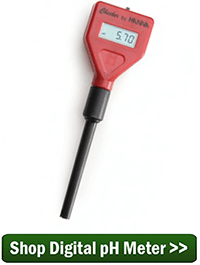 How much acid blend to add to any wine to get it into the proper pH range is another question. Since the pH scale is not an even scale, but rather a log or exponential scale, how much you need to add to get from point A to point B depends on what part of the scale you are on. For this reason I recommend taking a sample of the wine and adding measured amounts of acid blend to it until you get it into the proper pH range of wine. If you mess up the sample with too much acid blend, pour it back in with the rest of the batch and start all over. If you get it right, apply the same dosage rate of acid blend to the rest of the batch.
As for your Merlot, the pH of 4.01 is lower in acid than we would like to ward off spoilage. I recommend that you add some acid blend to the wine before bottling, regardless of taste. As before, start with a sample and shoot for a pH reading of 3.7 with your pH strips or digital pH meter. Once you get the entire batch in the proper pH range for the wine, then you can start tasting it and making final adjustments.
Happy Winemaking