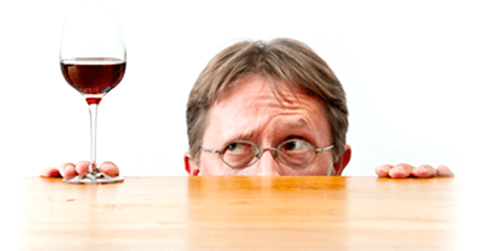 My name is Lee and I have been making wine from your wine recipes for awhile. I was wondering what I could do to lower the alcohol content. If I used half the sugar the recipe called for, would that do it? If you could help I would appreciate it.
Thank You,
Lee
____
Lee,
A very short answer to your question is, "yes", however there is a lot more to controlling the alcohol content of your wine than meets the eye.
It sounds like you understand that when a wine ferments it is turning sugar into alcohol. Less sugar in the fermentation equals less alcohol in the wine, but adding half the sugar that a wine recipe calls for does not give you half the alcohol in the wine. This is because some of the sugar is coming from the fruit itself.
An easy way to get around this difficulty is to use this wine making tip as a general rule of thumb when attempting to control the alcohol content of a wine:
"For every pound of sugar that you add to a 5 gallon wine recipe,
you will increase the wine's potential alcohol by 1%."
In your case, the opposite holds true as well. This is not exact, but it is extremely close.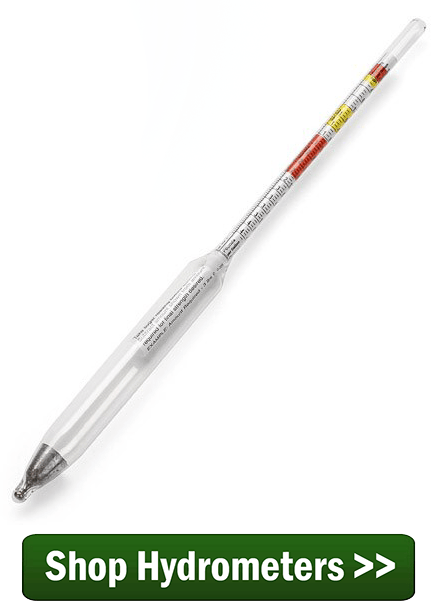 The biggest problem with this generality is that it does not tell you where your potential alcohol level is at, currently – before you made any adjustments. If you are following someone's wine recipe that calls for a specific amount of sugar, this can only get you in a potential alcohol range, not an exact target. This is because the amount of sugar coming from the fruit can vary.
Because of this, the best way to adjust the beginning sugar level in your wine's must is to use a wine hydrometer. Most gravity hydrometers have a Potential Alcohol scale that will tell you how much alcohol the sugar in your wine can potentially make. Knowing this will allow you to control your finished wine's alcohol level with more precision.
For more information about the hydrometer, the book First Steps In Winemaking has a great section on this subject. You also might want to take a look at the article, Getting To Know Your Hydrometer listed on our website's Resources & Guides section.
Keeping Your Alcoholic Aspirations In Check…
While the above information and other wine making books will allow you to control the alcohol content of your wine to any alcohol level you desire, there are limitations that can not be ignored. I would be negligent if I did not bring them up at this point.
You do not want your wine's potential alcohol to be more than 14%. Wine yeast, the stuff that gets the wine fermenting, has limits as to how much alcohol it can tolerate. Shooting for an alcohol level that is beyond your yeast's ability to ferment can result in either a stuck fermentation and a wine that is too sweet for your liking.
Having said this, trying to control the alcohol content of your wine is not always necessary. Most times, just following a sound wine recipe is all you need. Most of them are designed to make a wine that is in balance and of an alcohol level that is appropriate to the wine's traditional style.
Happy Wine Making