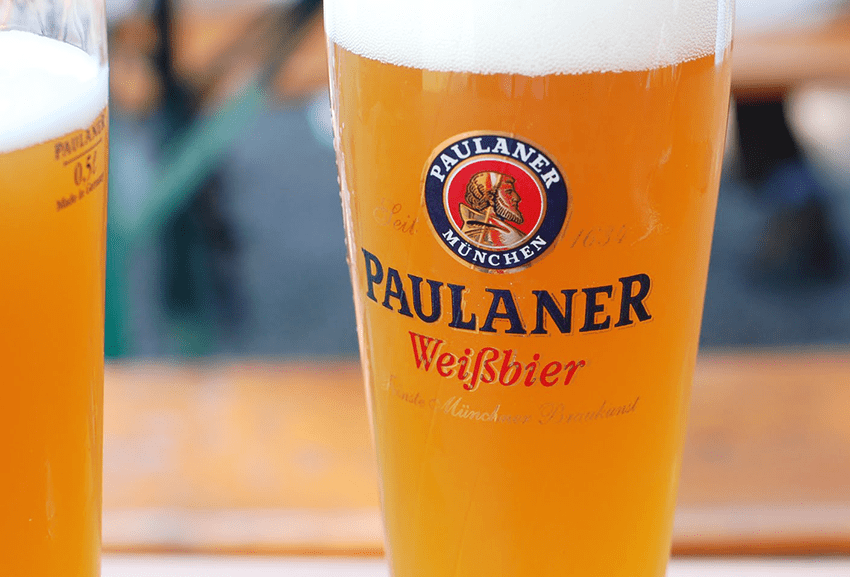 One of my all-time favorite beers is Paulaner Hefe-Weizen. This Weissbier will always have a special place in my beer fridge as one of the first beers that got me drinking better beer.
When studying abroad in Europe in 2006, this Bavarian-style weizenbier was widely available as a delicious alternative to the mass-market lagers I'd grown accustomed to in the States. And that's why I happy to post this simple Paulaner Hefe-Weizen clone recipe.
It's no surprise that Paulaner makes great beer. The Paulaner Brewery was established in Munich, Germany, by monks in 1634. Today, Paulaner is one of the most iconic German brands of beer and is readily available around the world.
Paulaner Hefe-Weizen pours a golden yellow with a thick, creamy, off-white head. Flavors of sweet malt blend with wheat and notes of citrus. It's a crisp, refreshing beer, perfect for drinking outdoors and an excellent pair to goat cheese.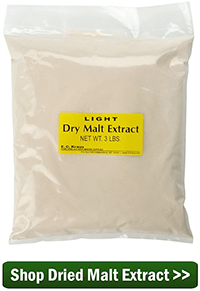 The following Paulaner Hefe-Weizen clone recipe is a very simple. It comes from the book Clone Brews. It's an extract beer recipe that should be very easy to brew for even the beginning homebrewer. See below for an "all-grain option" of this beer recipe. If you're interested in building your own all-grain hefe-weizen recipe, check out Brewing with Wheat for some tips and advice.
Paulaner Hefe-Weizen Clone Recipe (Extract w/Grains)
(five-gallon batch)
Specs
OG: 1.053-1.054
FG: 1.011-1.012
ABV: 5.4%
IBUs: 10
SRM: 4-5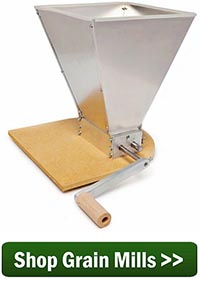 Ingredients
4 oz. Munich malt
6 lbs. Dried wheat malt extract 1 oz. Hallertau hops at :60 (3 AAUs)
Wyeast 3056: Bavarian Wheat Blend Beer Yeast
1.25 cup wheat dried malt extract (for priming)
Directions 
Steep Munich malt in 1/2 gallon of water at 150˚F for 20 minutes. Strain wort into a brew kettle. Add enough hot water to make 1.5 gallons and bring to a boil. Remove kettle from heat, then add the wheat DME. Add water to bring the boil volume to 2.5 gallons, bring to a boil, and add the Hallertau hops. Boil for 60 minutes. At the end of the boil, chill wort and transfer to clean, sanitized fermenter. Add enough cool, pre-boiled water to make 5 gallons. Mix well with a sanitized stirring spoon to aerate. Ferment at 68-72˚F for 7 days or until fermentation is complete. After fermentation, bottle with 1.25 cups wheat DME. Bottle condition for two weeks before drinking.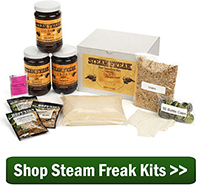 All-Grain Option 
Replace the wheat DME with 5.25 lbs. wheat malt and 4.75 lbs. two-row pale malt. Mash grains at 150˚F. Reduce hops by a third and increase boil time to 90 minutes.
Have you ever brewed a Paulaner Hefe-Weizen clone recipe? How did it turn out?
—–
David Ackley is a beer writer, brewer, and self-described "craft beer crusader." He holds a General Certificate in Brewing from the Institute of Brewing and Distilling and is founder of the Local Beer Blog.