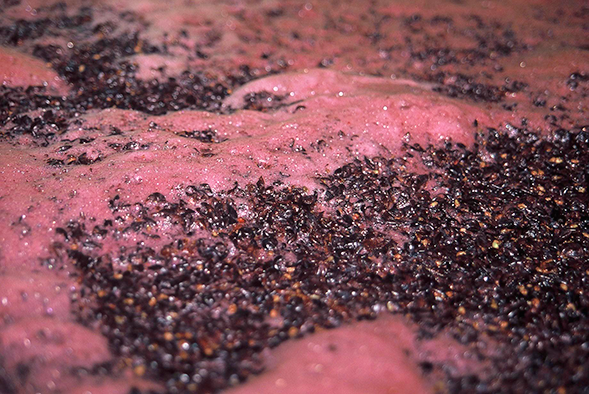 I started a batch of wine. When I added my yeast it did not get foamy but you could hear it working and see it bubbling. I'm wondering what could cause this or if you think there might be a problem with it.
Thanks
Rick, Holly Springs, MS
—–
Hello Rick,
The fact that there is no foaming during the fermentation could be an indication that you have an issue. It never hurts to look over the Top 10 Reasons For Fermentation Failure and see if any of the reasons apply to your situation. These 10 reasons cover well over 95% of this issues we come across.
But it is much, much more likely that you do not have anything to worry about. The amount of foam does vary from one fermentation to the next, regardless of the amount of activity that is actually going on through the air-lock. In all likelihood you are simply being fooled by the foam – or lack of it.
There are several factors that can cause this variation in foaming during the fermentation. I'll quickly go over the two big ones:
The Fruit You Are Using: Proteins and other gelatinous materials that are in the fruit are the main components that cause a fermentation to foam. You have strawberries and peaches at the high end of the protein spectrum and apples and cranberries at the low end. This mean you can expect the foaming to vary based on the fruit you are fermenting.
The Wine Yeast You Are Using: Some wine yeast can create a bit of foam. Red Star's 'Premier Classique' is one of them. Then there are wine yeast that don't foam much at all.

Red Star's 'Cote des Blancs'

would be and example of this. These wine yeast have been bred to produce very little foam so as to not cause clean-up problems in a winery situation.
To really know how things are going with your wine's fermentation you really should not depend on the amount of foam you see. As you can start to see, it really doesn't mean that much. You need to rely on a wine hydrometer. By taking hydrometer readings during the wine's fermentation, you can track how fast or how slow your wine is fermenting.
If you take a couple of hydrometer readings a couple of days apart and there is no change, then you know your wine is not fermenting. If the hydrometer readings are different, then you know you have progress and you don't need to be concerned.
Just because there is no foaming during the fermentation doesn't mean you have a problem. It is the wine hydrometer that has the final say as to what's going on, so take your hydrometer readings, and don't be fooled-by-the-foam.
Happy Wine Making,
Ed Kraus
—–
Ed Kraus is a 3rd generation home brewer/winemaker and has been an owner of E. C. Kraus since 1999. He has been helping individuals make better wine and beer for over 25 years.