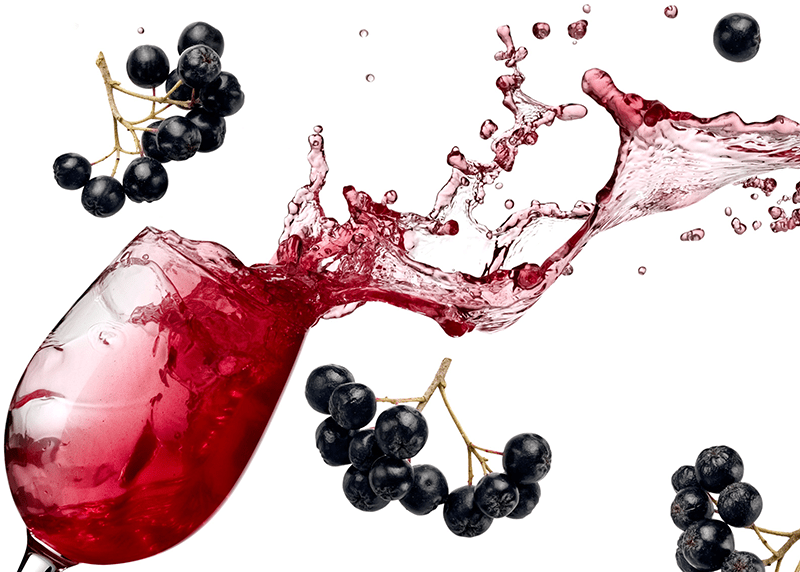 Just wondering if your liqueur flavorings could be added to a fruit wine as a wine flavoring additive… for a little stronger flavor… Our blackberry wine, from last year, is not real fruity…. and wondered if this would give it a flavor boost…
Thank you,
Sandy M.
—–
Hi Sandy,
To answer your question, yes, you can use these liqueur flavorings as wine flavoring additives to increase the flavor your wine. It is recommended that you do not add more than one bottle of flavoring to each five gallons. These extract flavorings are very strong, and should be used with care. Adding more than one or two bottles can bring a bitter aftertaste to the wine.
One of the wine making tips I tell people when using any kind of wine flavoring extract or additive, is that the full flavor impression does not usually take effect immediately. It takes a little time for the extracts flavoring to come together with the wine. Letting the wine sit a day to let the flavors mingle is recommended before making any decisions to add more flavoring.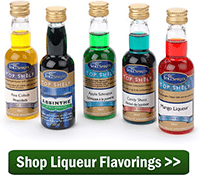 Before you decide to add liqueur flavorings to your wine, there is a point I'd like to bring up. One of the things that can throw you off as a home winemaker, particularly if you're just beginning to learn how to make your own wine, is experiencing the flavors of a dry fruit wine. Dry means the wine has no taste-able sweetness to it, which is normally the case after fermentation, if the fermentation has completed successfully.
One of the effects that dryness has on a wine is that it reduces the fruity impression. When all the sugars have been fermented out of the fruit juice it takes on an entirely different character.
The reason I'm bringing this up is because, increasing the fruity flavors of the wine may be just a matter of adding some sweetness back to it, and bringing the wine back into better balance. This is simply done by adding a sugar/water syrup mixture to the wine until the desired effect has been achieved.
A wine stabilizer such as potassium sorbate will need to be added, as well, to keep the fermentation from starting up again. This is something that should be done at bottling time.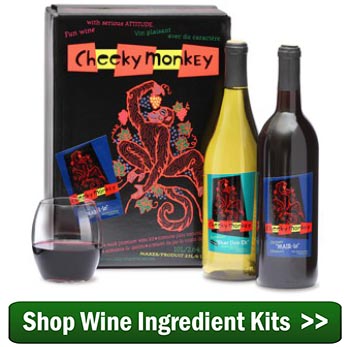 Even if you like your wines dry, adding some sugar to the wine to make it a little less puckering can bring out a substantial amount of fruitiness, so never rule out back sweetening a wine, regardless of your personal tastes.
Learning how to make adjustments to a wine before bottling is a big part of home winemaking. By utilizing tools such as wine flavoring additives you can increase the flavor and pleasure of your homemade wines.
Happy Wine Making,
Ed Kraus
—–
Ed Kraus is a 3rd generation home brewer/winemaker and has been an owner of E. C. Kraus since 1999. He has been helping individuals make better wine and beer for over 25 years.