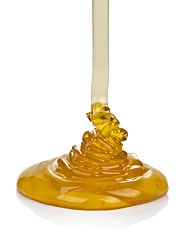 I have used 3 fruit base kits and keep getting a very dry high alcohol content wine. How can I make my wine sweeter.
Name: Jerrie C.
State: AR
Hello Jerrie,
If you are getting more alcohol than you like in your wines, then you might want to use a wine hydrometer to start controlling your alcohol level. By using the wine hydrometer  you can determine how much sugar you need to add to a wine must to get the final alcohol level you want. This assumes that all of the sugar will go towards the alcohol during the fermentation leaving you with a dry wine.
Once the fermentation has completed and the wine has had plenty of time to clear, that is the time to adjust the wines sweetness if desired. Add sugar to taste. It is important to understand that the wine needs plenty of time to clear before sweetening.
We recommend making a sugar syrup comprised of 1 part sugar and 1-2 parts water. Heat on the stove until it the syrup turns clear, and then allow to cool.
Once you have the wine to the sweetness you like it is important that you also add Potassium Sorbate. This is a wine stabilizer that will help to keep your wine from starting a re-fermentation with the new sugars.
To sum up, the sugar you are adding at the beginning of fermentation with the aid of a hydrometer is all contributing to the wine's alcohol level. The sugar you add after fermentation is contributing to the wine's sweetness. By handling it in this way, you have complete control of both aspects of your wine.
Happy Wine Making,
Ed Kraus
———————————————————————————————————
Ed Kraus is a 3rd generation home brewer/winemaker and has been an owner of E. C. Kraus since 1999. He has been helping individuals make better wine and beer for over 25 years.