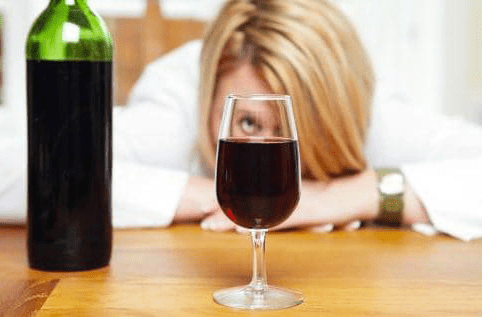 One of the more common questions we get asked by beginning winemakers is, how long does it take to make wine? And most often they begin to show signs of excitement after we explain to them that it does not take nearly as long to make as they think to make a good batch of wine. In fact, it is very possible to have a wine bottled within a month from the time you begin the wine making process.
Once the wine has been bottled there are some benefits to aging, but a remarkable amount of the improvement can be obtained within the first 30 to 60 days of bottle aging, so it is possible for you to have a very delectable wine within 2 to 3 months from the time you start making wine.
How long it actually takes to make wine depends on what you are using to make the wine. Are you making your wine from grapes? Are you making you wine from fruits? Are you making your wine from wine ingredient kits?
Packaged wine making juices tend to make wines faster than making wine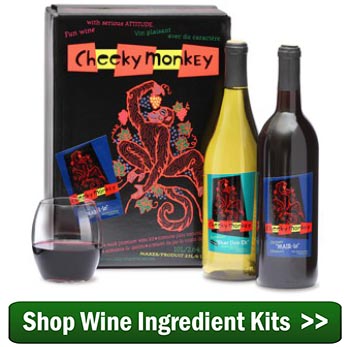 using fresh fruits. This is primarily because there is no pulp or skins involved. The concentrated juices clear up much faster, allowing the wine to be bottled much sooner. Wine ingredient kit have there own wine making recipes included with them, so it makes it a good option for the first-time winemaker.
So, How Long Does It Take To Make Wine?
Here is an overview of what to expect based on what is being used to make the wine:
Winemaking Ingredient Kits:
If you are making a wine from one of our winemaking ingredient kits you will be bottling your wine in about 4 to 6 weeks, depending on which brand of wine making kit you are using.
Winemaking Caon Concentrates:
When using winemaking can concentrates such as SunCal, Alexander or Country Fair,  you will be bottling your wine in 6 to 10 weeks.
Fresh Fruits:
Because of the pulp involved, it takes longer to make wine using fresh fruits or grapes than it does using packaged juices. Aging can take a little more time as well because of the higher level of tannins and other proteins that are typically in the wine must from the fresh fruit. You can expect to be bottling your wine in about 8 to 12 weeks from the time you started the batch, and also anticipate needing to bottle age the wine at least 3 to 4 months, and sometimes up to a year, depending on the fruit.
The amount of time it takes to make a batch of wine can vary somewhat based on the scenario, but all in all, the time needed is usually less than expected. Start off with one our California Connoisseur ingredient kits, and you'll be drinking wine in 28 days. Or, maybe you have some fresh fruit growing out back. In that case you may want to get our Your Fruit! Necessities Box. Wine making recipes are included.
—–
Ed Kraus is a 3rd generation home brewer/winemaker and has been an owner of E. C. Kraus since 1999. He has been helping individuals make better wine and beer for over 25 years.