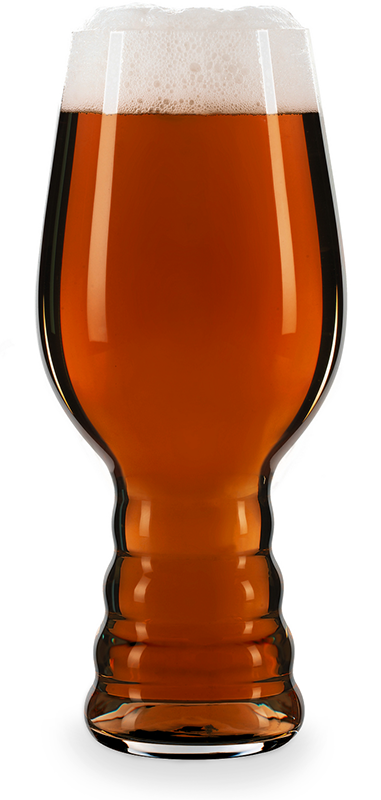 This beer started out as many good beers do: attempting to copy, or "clone", someone else's good beer. One of my favorite local nano-breweries produces a very hoppy red ale that I have fallen in love with. They list the grains and hops used on their menu, but neither the amounts nor the process.
It wasn't very difficult to determine the grain bill amounts and the hops to use for the hoppy red ale beer recipe, but the hop schedule was pretty much a guess. I was able to match the IBUs they listed, but like I said, I wasn't really sure of the hop schedule.
My clone beer tasted fairly similar, although not exactly the same; more copper than red, which is why I call it Copperhead. But it turns out that I started to like this beer better than the one I had been trying to copy. I assume that's because there is a bit of pride in developing this beer, but also, it's a fair bit lighter than the professional counterpart, and therefore I can drink more of it and not get as full.
This is the tweaked recipe from the third batch I brewed of this beer. This is absolutely the best beer I've ever brewed, and it's a beer I love to drink. It can even be made into a session beer. This recipe makes a 5-gallon batch. Enjoy!
"Copperhead" Hoppy Red Ale Beer Recipe
(5 Gallons, All-Grains)

Specs 
OG: 1.069
FG: 1.017
ABV: 6.8%
IBUs: 80+
SRM: 12

Ingredients

Grain Bill:
11 LB     Pale Two Row
14 OZ    Crystal 20L
8 OZ      Special B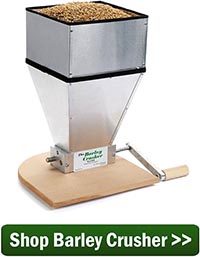 4 OZ      CaraRed 
Hops:
.5 OZ     Warrior (60 minutes)
1 OZ      Simcoe (20 minutes)
1 OZ      Columbus (10 minutes)
1 OZ      Citra (Flame Out)
2 OZ      Citra (Dry hop – 7 days)
Yeast:
Wyeast 1272 American Ale II (use two packs or make a starter)
Directions
The process is fairly straightforward. Mash all grains at 154°F for 60 minutes, using 1.25 quarts of water per pound of grain. Sparge to about 5.5 gallons and then boil for 60 minutes using the hop schedule above, cool, and add to fermenter. Ferment at 68°F. After 4 to 7 days, when fermentation has slowed substantially, add the final Citra hops and let sit for a week. After two weeks total in the fermenter, I like to clear with gelatin, and then package and enjoy.
If your mash reaches a good efficiency, your starting gravity should be about 1.069. I generally come in a little less than that. If you have room in your fermenter, and want to make this a session beer, you can simply add enough water to bring the OG down to 1.050. This beer is flavorful enough that it can handle that much dilution. It does change the beer, but the result is still a VERY drinkable somewhat-red-to-copper hoppy ale.
Hope you enjoy this hoppy red ale beer recipe! Cheers!
—–
John Torrance is a database developer, gadget lover, and avid home brewer living in Lafayette, Colorado. When he's not actively brewing, he's generally daydreaming about what he's going to brew for his next batch.