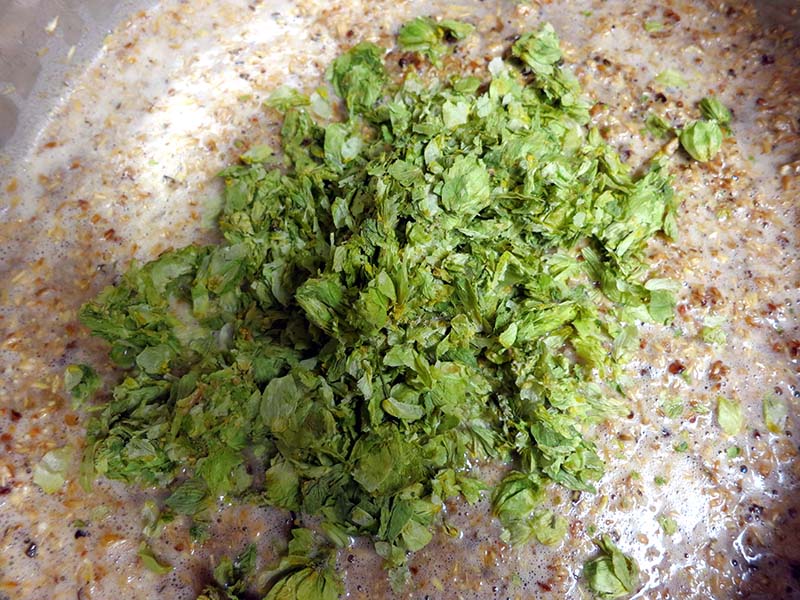 Over the past several years, IPAs and Double IPAs have been all the rage in the craft beer scene. Heady Topper, Pliny the Elder, and others have put hops in the spotlight. Though the term "hop bursting" has only just gained some notoriety, the technique could be the secret the success of these massively popular beers.
So what is hop bursting?
Hop bursting is simply adding massive amounts of late addition hops to the boil. Instead of early additions for the bulk of a beer's bitterness. These late additions supply most of the IBUs.
Let me explain.
In a standard beer recipe, you may have an ounce of bittering hops, an ounce of flavor hops, and an ounce of aroma hops. Seems pretty balanced. However, since more bitterness is extracted the longer hops are boiled, the majority of the IBUs in this scenario come from the first addition. Just play around with an IBU calculator to see what I mean. With hop bursting, the first addition will be very small or even nonexistent, which means that most or all of the IBUs come from the later additions.
You'll find that to achieve the same level of IBUs, hop bursting will require significantly more hops in total. However, this technique can help the brewer to achieve very intense hop flavor and aroma without overpowering bitterness.
If you're a fan of massive hop flavor and aroma, try the hop bursting recipe below!
Hop Bursted Amarillo IPA
(partial mash recipe, five gallons)
Specifications
OG: 1.064
FG: 1.016
ABV: 6.3%
IBUs: 64
Boil time: 60 minutes
Ingredients
6.6 lbs. Light LME
1 lb. Amber DME
1 lb. Caramel 20L malt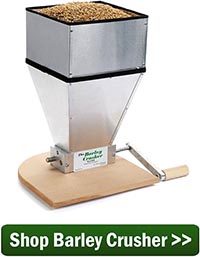 1 lb. Carapils malt
.5 oz. Amarillo hops at :30
1 oz. Amarillo hops at :15
1 tsp. Irish moss at :15
2 oz. Amarillo hops at :10
1.5 oz. Amarillo hops at :5
Yeast: Safale US-05
3/4 cup priming sugar
Directions
Steep the crushed Caramel 20L and Carapils malts for 30 minutes in one gallon of water at 152°F. Strain the grains and rinse them with 1 gallon of water at 170°F, collecting the runoff in the boil kettle. Mix in the liquid malt extract and top off to 7 gallons of wort. (To get 64 IBUs, you will need a 7 gallon boil. If using a 5 gallon kettle, top off to 4 gallons and increase the first hop addition to 1.5 oz.)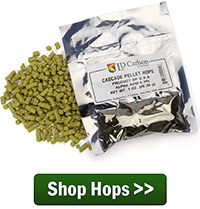 Boil for 60 minutes, adding the hops according to the schedule. Add 1 teaspoon of Irish moss with 15 minutes left in the boil. Whirlpool, chill, and transfer to a clean, sanitized fermenter. If needed, top off with enough water to make five gallons. Ferment at 66°-70°F for seven days. Rack to secondary for ten days. Bottle or keg as you would normally.
Are you a fan of the hop bursting technique? What's your strategy? Do you have a hop bursting recipe or schedule you'd like to share? Put it in the comments section below…
—–
David Ackley is a beer writer, brewer, and self-described "craft beer crusader." He holds a General Certificate in Brewing from the Institute of Brewing and Distilling and is founder and editor of the Local Beer Blog.