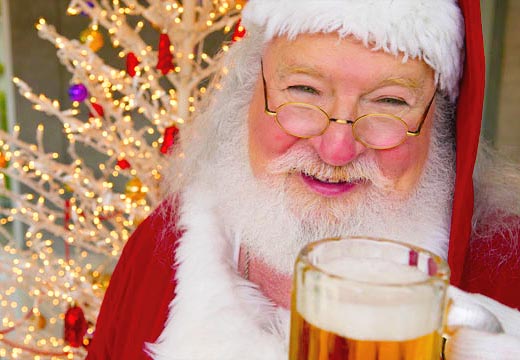 It's that time of year to start thinking about home brewing gift ideas for your favorite homebrewer. With so much equipment and ingredients to choose from, where do you start?
The best way to figure out what to get a homebrewer is to simply ask them. Chances are, they already know exactly what they need to expand their home brewery. Maybe it's time for a bigger brew kettle. Maybe what they really want is a keg. If you want to make sure they get what they really want, just ask discreetly – or not so discreetly!
If you're still having trouble coming up with some home brewing gift ideas, here's a home brewing gift guide. Consider one of these ten options!
Homebrewing Equipment Kit – Maybe your special someone has been talking about homebrewing, but hasn't quite made the jump. Help them get started with a Steam Freak Homebrew Start Kit! Our homebrew starter kit also comes with your first homebrew recipe kit, and it all ships for free with our free shipping promo.
Homebrew Recipe Kit – If your homebrewer already has all the gear, help them get a new batch going with a recipe kit. We have dozens of kits to choose from, from stouts, to IPAs, to wheat beers, and more. (Maybe you can get them to brew your favorite style this time!)
Designing Great Beers – For the technical brewer who enjoys building their own beer recipes, this beer book is one of the best home brewing gift ideas you could go with. Ray Daniels goes over most of the major beer styles and some of the ingredients and techniques that make each one special. This is a great addition to any homebrewer's library!
E. C. Kraus Gift Card – If you still short on home brewing gift ideas, let them choose for themselves. A gift card guarantees that they'll get something they want – and they're easy to wrap, too!
New Carboy/Fermenter – Once they get started, many brewers want to make as much beer as they can. One of the ways to do that is with additional fermentation space. A new homebrew fermenter will help them make more beer more often!
Temperature Controller – Speaking of fermentation, temperature control is one of the key elements of a successful fermentation. This temperature controller from Johnson Controls will help regulate the temperature of a dedicated fermentation fridge. Its "plug and play" design is easy to install.
Refractometer – A refractometer measures the specific gravity of unfermented beer, making it easy to calculate the potential alcohol content of the beer. It's a nice upgrade over a hydrometer because it requires only a few drops to take a reading – that means more beer for drinking!
Keg & Carboy Washer – One of the more tedious tasks involved with homebrewing is clean-up. Help your homebrewer save some time and energy with a keg and carboy washer! It's one of the better time-saving home brewing gift ideas.
Stir Plate – A stir plate is one of those upgrade that can make a significant improvement in beer quality. It stirs the yeast prior to pitching, making sure the yeast is healthy and ready to go. It's great for making yeast starters.
A New Brew Kettle – If your homebrewer has been brewing on the same equipment for a while, chances are they've thought about upgrading to a larger system. Brew kettles can be a big investment, so maybe you can help them out on their journey to bigger and better beer.
Are you a homebrewer? What do you really want this holiday season? Make life easier for others and pass along some home brewing gift ideas… at least give a hint!
———————————–
David Ackley is a beer writer, brewer, and self-described "craft beer crusader." He holds a General Certificate in Brewing from the Institute of Brewing and Distilling and is founder of the Local Beer Blog.