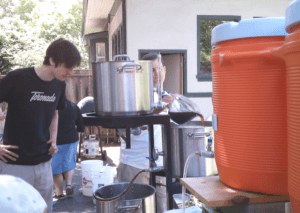 As with most of the popular homebrew debates, there are many different ways to make good beer. Your choice of equipment however has a significant impact on the quality of beer that you make. It's not that you can't make decent beer with just the basic homebrew kit – you can – the point is that by continuing to invest in your home brewery, you can make beer as good as or even better than what you can find at the bar or grocery store.
Part Three of this series covers…
Equipment to Make Better Beer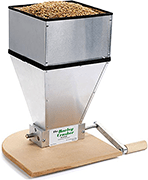 Grain mill – A grain mill like the Barley Crusher gives you the opportunity to grind your own malt. Not only does this give you the most freshly crushed grains possible, but it allows you strict control over the coarseness of the grind, a key factor in improving your systems mash efficiency.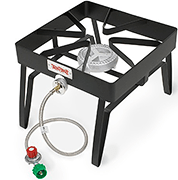 Propane burner – The propane burner was listed in Part One of this series as a tool for saving time. But the propane burner can also help achieve a more vigorous boil, which will help to coagulate proteins and avoid off-flavors from DMS.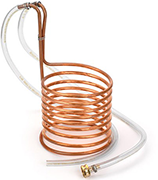 Wort chiller – The immersion wort chiller was also listed as a time saver in Part One of the series, but it can also help you make better beer. The rapid chill time when using a wort chiller helps protein settle to the bottom of the kettle and reduces the chance of infection.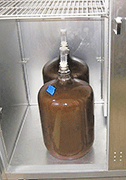 Fermentation chamber – A dedicated fermentation chamber is the best way to control the temperature of your homebrew fermentations. Search craigslist or your local classifieds for a used refrigerator or freezer. You can even modify it into a kegerator with a beer faucet or beer tower. Use the next item on this list to maintain strict temperature control.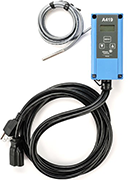 Temperature controller – The temperature controller is a device that keeps your refrigerator or freezer set to a particular temperature. It essentially tells your appliance when to turn on and off. Fermentation temperature control is crucial to making the best beer possible – the controller is a worthwhile investment.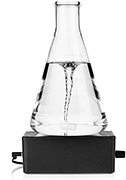 Magnetic stir plate – More and more I've found that fermentation quality is the primary factor in the quality of a homebrewed beer, especially the pitch rate and fermentation temperature. A magnetic stir plate is the great tool for quickly building a large, healthy colony of yeast for your yeast starter.
So what are your priorities for your next home brewery upgrade? Do you want to make brew day easier or do you want to make it faster? Or do you want to focus on improving the quality of your beer? Are there any key upgrades I've missed?
———————————————————————————————————–
THERE'S MORE! This is part 3 of a 3 part series on home brewing equipment. See part 1 to learn about home brewing equipment that makes brewing easier. See part 2 to learn about homebrewing equipment that saves time!
—————————————————————————————————————————–
David Ackley is a beer writer, brewer, and self-described "craft beer crusader." He holds a General Certificate in Brewing from the Institute of Brewing and Distilling and is founder and editor of the Local Beer Blog.