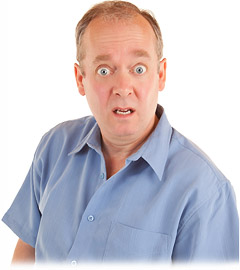 Hi, I have a question.  This is day 5 of fermentation for my apple wine.  It's been in plastic fermenters. I just siphoned it into a couple of glass jugs and put the air-locks on.  How long should it take for the air-locks to start peculating. I do not see any signs of the wine brewing. If it doesn't start in 24 hours does that mean my wine is bad?
Thanks, Bill__________
Hello Bill,
Before we can really answer your question we need to get a hydrometer reading of the wine must. It is very possible that the apple wine has already completed its fermentation, and there is no more bubbling to be done. We have had fermentations done here in as little as three days.
If the gravity hydrometer shows a specific gravity reading of .998 or less, this means the fermentation has completed. The only thing you would need to do in this instance would be to continue on with any recipe directions you may be following. No bubbling would be expected with such a specific gravity reading.
If the gravity hydrometer shows a specific gravity reading above .998, this means that you should see some bubbling, and you say you are not. This does not mean the apple wine is bad. It just means that the fermentation as stop prematurely, and we need to figure out why.
I would suggest going over the Top 10 Reasons For Fermentation Failure. These 10 reasons cover well over 95% of the stuck fermentations we have dealt with. See if any of these reasons could be a candidate for your issue.
Happy Wine Making
Customer Service
———————————————————————————————————
Ed Kraus is a 3rd generation home brewer/winemaker and has been an owner of E. C. Kraus since 1999. He has been helping individuals make better wine and beer for over 25 years.