Here at E. C. Kraus we offer a huge selection of wine making products–from tiny packets of wine yeast to large grape presses. We carry it all. But the cornerstone of our offerings is our packaged grape juices.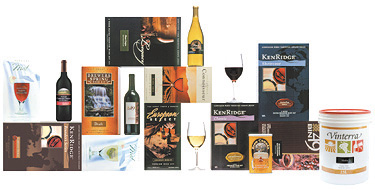 Currently, we have a collection of over 200 different varieties of grape juice for wine making spread over 12 different brands. Juices prepared specifically for making homemade grape wine. And they're not just available when wine grapes are in season, but all throughout the year.
When you use our grape juices for making wine you are eliminating the need for a grape crusher and a grape press. All that work has already been taken care of for you. The grapes are ran through a grape crusher to create a "must", and then after the correct amount of time, the pulp is then pressed and packaged for sale.
You also don't have to bother with hunting down wine recipes either, because one's included along with the juice. In most cases, all the other wine making products needed like wine yeast are included as well.
So, when it comes to making homemade grape wine from packaged grape juice all this adds up to convenience. Anytime of the year–spring, summer, winter and fall–you can make wonderful homemade grape wine that rivals any winery.
———————————————————————————————————
Ed Kraus is a 3rd generation home brewer/winemaker and has been an owner of E. C. Kraus since 1999. He has been helping individuals make better wine and beer for over 25 years.