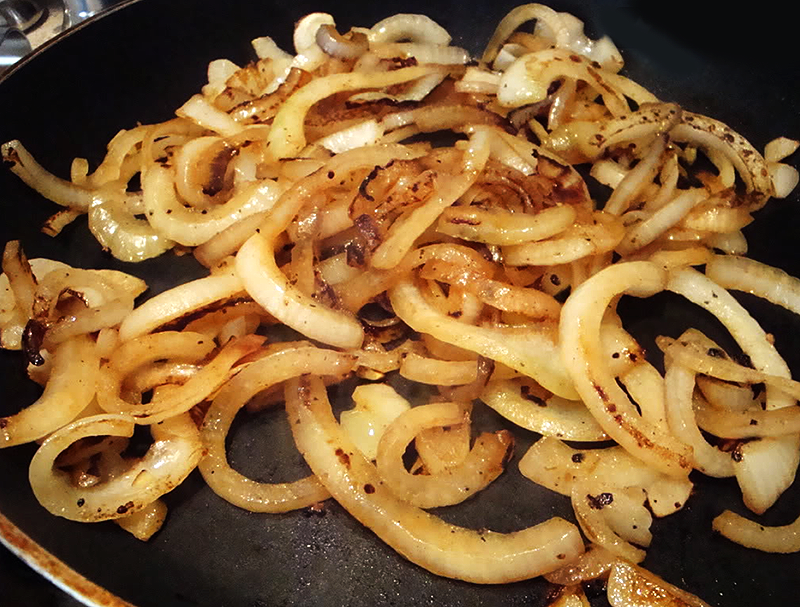 Most of us think of beer as an end product, but did you know that it can be used as an ingredient, too?
Beer is a key ingredient in all kinds of food recipes, from sauces and marinades to cocktails and desserts. Check out these three delectable foods made with beer!
Beer-Charged Caramelized Onions (via The Homebrew Academy)
I would put caramelized onions on just about anything – steak, eggs, casserole, pizza, tacos. Though caramelized onions can be relatively simple, this recipe uses a dash of beer and a little brown sugar to make them irresistible. Try it with this Newcastle Brown Ale clone.
Ingredients
4 yellow onions
1 tbsp beer (amber or brown ale work great!)
1 tbsp olive oil
1 tbsp unsalted butter
1 tsp kosher salt
1 tsp brown sugar
Directions
Cut the onions into 1/4" slices.
Melt the butter and oil in a skillet. Add the salt and brown sugar. Next, add the onions to the skillet and sauté for about five minutes, stirring often to avoid burning.
Turn down the heat and cook for about 40 minutes, turning periodically until the onions are caramelized through.
When the onions are thoroughly caramelized, add the tablespoon of beer and scrape up all the yummy brown bits.
Serve over grilled meat, pasta, fajitas, or just about anything else and enjoy!
Pilsner-Battered Asparagus with Lemon-Chive Aioli (via Draft Mag)
If you have to eat your veggies, you might as well eat them battered, fried, and dipped in mayonnaise, right? Even better, add beer! This recipe works great with bright, effervescent beers like Bohemian-Style Pilsner.
Ingredients
For the asparagus:
3⁄4 cup all-purpose flour
1⁄2 cup cornstarch
1 1⁄2 teaspoons kosher salt
1⁄2 teaspoon baking powder
1/4 teaspoon cayenne pepper
freshly ground black pepper
1 cup pilsner
4 cups peanut oil
1 pound medium asparagus, ends trimmed
For the aioli: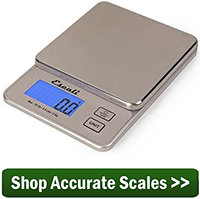 1⁄2 cup mayonnaise
1 teaspoon finely grated lemon zest
2 teaspoons fresh lemon juice
1 small garlic clove, mashed with a pinch of salt
1 tablespoon minced fresh chives
Directions

Combine the dry ingredients from the asparagus portion of the recipe in a bowl. Mix in the pilsner to combine. Set aside for 30 minutes.
Combine the ingredients for the aioli and season to taste. Place in the refrigerator until ready to serve.
Preheat oven to 200˚F. Heat the peanut oil in a pan and heat to about 360˚F. Dip the asparagus spears in the batter, then gently place them in the hot oil and cook until lightly browned. (Do these in batches so as not to overcrowd the pan.)
When golden brown, transfer asparagus to a baking pan lined with paper towels. Keep them in the oven until the whole batch is ready to serve.
Serve with the lemon aioli and enjoy!
 
Homebrewed Beer Dip (via Taste of Home)

Need something quick and easy for the big game? Look no further! This ranch-style dip takes all of about five minutes to whip together and can be made with a wide range of beer styles. Try it with an aromatic tripel or a saison.
Ingredients
16 oz. of cream cheese
1/3 cup of beer
1 envelope ranch salad dressing mix
8 oz. shredded cheddar cheese
pretzels, crackers, or chips for dipping
Directions
Beat together the cream cheese, beer, and ranch dressing mix.
Stir in the cheddar until smooth.
If desired, zap in the microwave to serve warm.
Serve with pretzel, chips or crackers and enjoy!
Looking for more foods made with beer? Check out these Chocolate Stout Cupcakes!

———————————–
David Ackley is a writer, brewer, and craft beer marketing consultant. He holds a General Certificate in Brewing from the Institute of Brewing and Distilling and is founder of the Local Beer Blog.