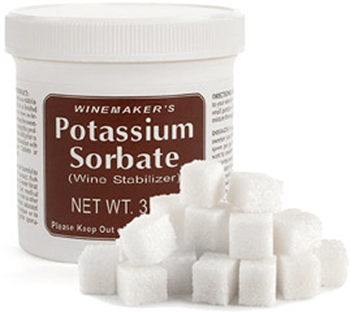 Most of my "fresh fruit" wines are dry. I was talking with a gentleman who also makes his own wines. He told me to double up on the sugar to sweeten my batches. Right now I have a batch of wine (brewing since mid-May). It needs to be racked again. If I add sugar to this batch now, will it start fermentation all over?
Thanks,
Marlene
—–
Hello Marlene,
The short answer to your question is, "yes." Continuing to add more sugar to your wine must while it is still fermenting will contribute to more fermentation and alcohol content, not to the wine's sweetness. When first learning how to make your own wine this can be a great area of confusion for many.
If you keep adding more and more sugar you be raising the alcohol level of the wine, but will eventually come to a point where the wine yeast can no longer ferment more alcohol.  Where that point is is something that varies greatly from one batch to the next based on a whole host of conditions. Factors such as temperature, available nutrients, the type of wine yeast, and many, many others. All of these factors sum up to either contribute or hinder the wine must's ability to ferment.
Some factors such as available oxygen and temperature can even change over the coarse of the fermentation. This means that the fermentation can stop at some point and then start up again. For example, if the fermentation gets cooled down by weather, then warms up again. You could have a fermentation the temporarily stops for a few days.
Fortunately, there is another way to approach making a sweet wine beside adding a bunch of sugar and hoping for the best. One that is more predictable, more controlled and easy to accomplish. This is also the method that any of the wine making books you read will suggest.
The first step is to accept the fact that any sugar you add before fermentation is to contribute to the alcohol content of the wine and not its sweetness. You can follow your wine recipes suggested amount, or you can use a wine hydrometer to tell you how much sugar to add. Shoot for an alcohol range of 10% and 13% alcohol. Any wine yeast can achieve this amount under reasonable conditions.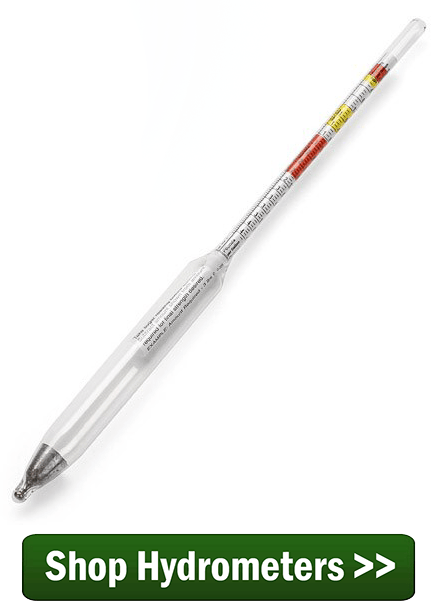 The second step is wait until the wine's ready to bottle before worrying about sweetness. Once the wine has fermented, cleared and ready to bottle, you can then add sugar to taste. Once you get the wine's sweetness to where you like it, you will then add potassium sorbate. This is a wine stabilizer that will hinder the residual yeast's ability to recolonize and support a re-fermentation.
Don't confuse potassium sorbate with Campden tablets or sodium metabisulfite. These work differently and can not completely eliminate a chance of re-fermentation. They should be added regardless if potassium sorbate is added to the wine or not.
By going about sweetening your wine in this way you are taking charge of the wine's sweetness and no longer are at the mercies of a wine must's ability to ferment or not ferment. If you'd like, you can also think about it as taking control or your wine's alcohol content – particularly if you are using a wine hydrometer to help you target an finished alcohol level.
Happy Wine Making,
Ed Kraus
———————————–
Ed Kraus is a 3rd generation home brewer/winemaker and has been an owner of E. C. Kraus since 1999. He has been helping individuals make better wine and beer for over 25 years.