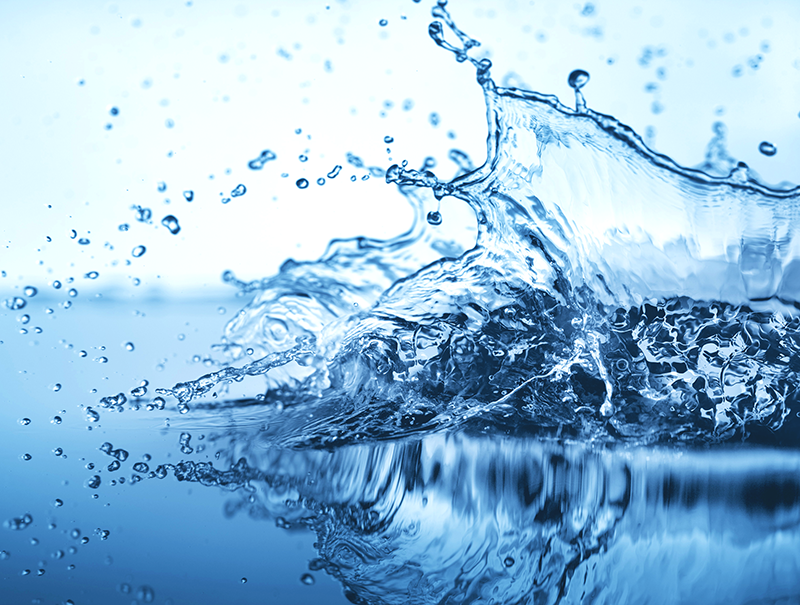 I just started my first batch of home made wine. I didn't use my tap water because it's salt water from water softener. I used distilled water in this wine, instead. After coming to your site I found out that it's not good to use distilled water in wine making. Is there anything I can do to save my homemade wine? Or would I be better of starting over?
Name: Rory
State: Michigan
—–
Hello Rory,
Let me start off by saying that using distilled water in a wine does not mean the wine is ruined. We do not recommend using distilled water because it may cause problems with the fermentation.
Distilled water is water that has been ran through a still, or rather, steamed from one vessel to the next. This process drives out all the free oxygen and leaves the trace minerals behind. This is significant to a fermentation.
The one thing that wine yeast needs is oxygen, particularly in the first stages of the fermentation. Oxygen is what helps wine yeast to multiply into a larger colony. Without a larger colony, you will have a sluggish, drawn-out fermentation.
The little packet of wine yeast that is typically added to a fermentation needs to multiply itself between 100 to 150 times to sustain a vigorous fermentation. Most of the sediment you will see at the bottom of the fermenter are all these yeast cells that were created during the fermentation.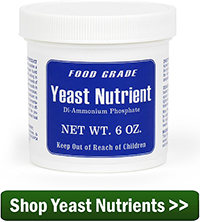 If you've used distilled water in your wine, we recommend adding yeast nutrient, if you haven't done so already. Yeast nutrient is a singular form of nitrogen – diammonium phosphate. The recommended dosage for this is 1 teaspoon per gallon of wine. This yeast nutrient will work in place of free oxygen to help start the wine yeast to multiply successfully.
In rare and extreme cases, it may also be necessary for you to aerate the wine. This can be done by splashing the wine to allow air to saturate into the wine must, or you can siphon the wine must from one vessel to the next, holding the siphon hose back so the the wine splashes.
Minerals make up part of the nutritional meal that wine yeast need to ferment sugar into alcohol. Minerals are needed for yeast to metabolize these sugars freely. Without minerals, wine yeast have a difficult time consuming the sugar that is right in front of them. For this reason, if you use distilled water in your wine making we recommend adding a little magnesium sulfate to your wine — 1/2 teaspoon per 5 gallons is more than enough.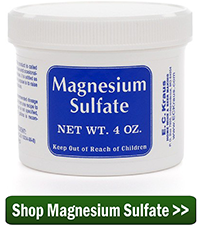 I would like to mention again that using distilled water in your wine making does not mean you have ruined your wine, but what it does mean is that you need to take some simple actions to mitigate the effects of the distilled water. By adding yeast nutrient and magnesium sulfate you can go on to have a great tasting wine.
Happy Winemaking,
Ed Kraus
—–
Ed Kraus is a 3rd generation home brewer/winemaker and has been an owner of E. C. Kraus since 1999. He has been helping individuals make better wine and beer for over 25 years.