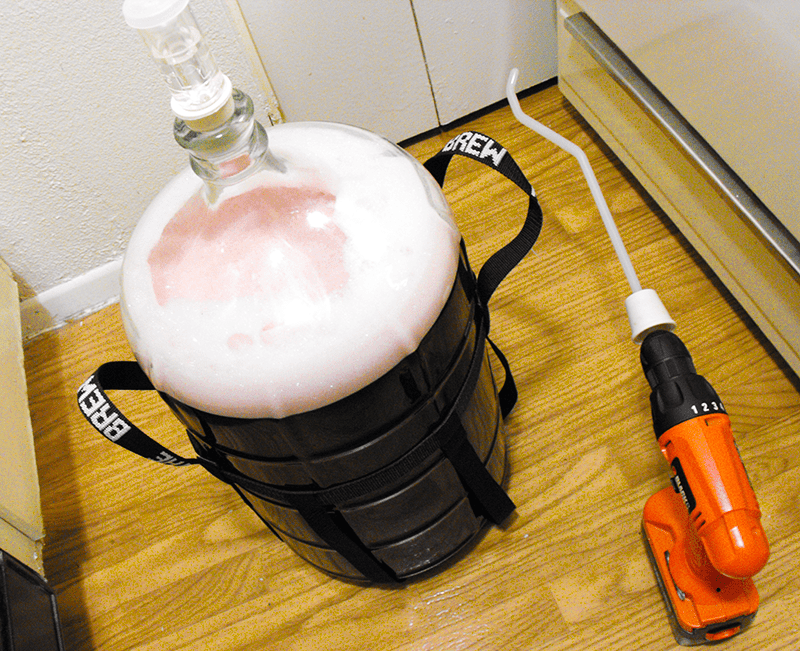 Degassing the wine has been one of my biggest problems, stirring just does not get it done. I am in the health field so… Next I tried a surgical suction pump generating about 20 inches of mercury neg pressure. That did ok but there is still a little fizz. Next I went for stopcocks, tubing and 60cc syringe, boy can I get negative pressure with that. No more fizz but you should see the bubbles that come out and keep coming out even after the wine taste flat with no fizz. Any idea what I am pulling out, can't all be CO2 can it?
Name: Bill B
State: NY
—–
Hello Bill,
Thanks for your great question on how to degas homemade wine. I hope this information clears things up for you.
To answer your question, absolutely there can still be CO2 gas in your homemade wine. At one atmosphere the wine can be completely stable and still have CO2 gas. Then as you apply negative pressure or try degassing the wine with a vacuum, the CO2 bubble begin to appear. The fact is, some CO2 will always want to remain saturated into the wine, just not enough to matter or taste. So I wouldn't worry about it too much.
As you have suggested, there are also other gases in your homemade wine. They are mostly produced during the fermentation. These are gases such as sulfur dioxide and hydrogen sulfide. Fortunately, these gases are only in trace amounts as compared to the carbon dioxide, but can affect the aroma and flavor if they become excessive.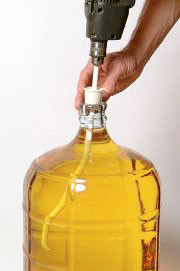 One item you might want to try in the future for degassing your homemade wines is called The Whip. This is a basically an optimally-shaped rod that is used with a drill. It attaches to a hand-drill just like a drill bit would. It agitates the wine and causes the CO2 gas to nucleate and release as bubbles.
The reason I bring up The Whip is twofold:
It will degas your homemade wine without splashing it. This is important because splashing can cause air to saturate into the wine which can promote oxidation if it becomes too excessive.
It's a lot less work. You just stick it into the wine, pull the trigger, and let it do its thing.
It is important to realize that when siphoning, pouring, bottling, or doing whatever to a wine, you will get bubbles, no matter what. This is because, just like most liquids, the wine has surface tension that causes these bubbles to form.
I would suggest to you that if you are to a point that you can not get anymore CO2 bubbles to occur when using an agitation method such as a The Whip, then you are done degassing the wine. While you may be able to get more CO2 from the wine with a vacuum, it is not necessary.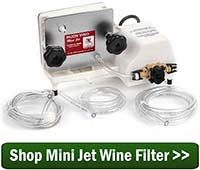 Also, realize that as you go through the steps of making a wine, the act of racking, transferring and bottling will give additional opportunities for the CO2 and other gases to release. What it comes down to, is that degassing homemade wine is not completely necessary until you are ready to bottle it.
Overall, degassing homemade wine is not anything you should worry over too much, Yes, you want to get the bulk of the gas out of the wine. And yes, you want to do it without splashing the wine. But expecting to get every last bit with a vacuum a strong vacuum is not necessary.
Happy Winemaking,
Ed Kraus
—–
Ed Kraus is a 3rd generation home brewer/winemaker and has been an owner of E. C. Kraus since 1999. He has been helping individuals make better wine and beer for over 25 years.