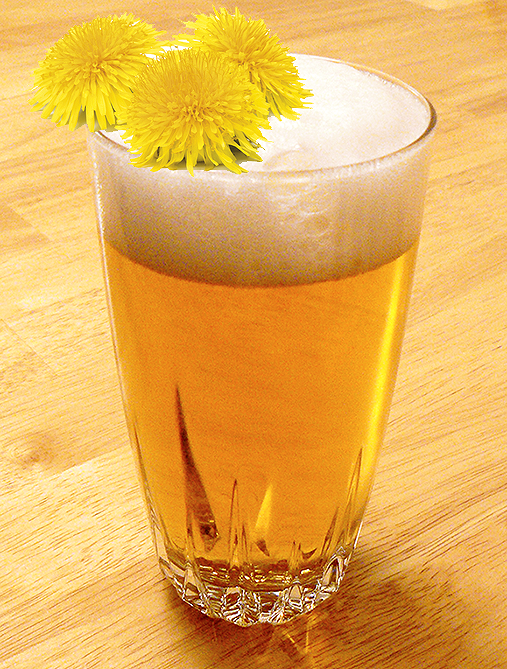 You may have heard of dandelion wine, but have you ever made dandelion beer? Here some info on making one – including two dandelion beer recipes!
Though most people consider the dandelion an obnoxious weed, the whole plant is actually edible: roots, leaves, and flowers. Dandelion is medicinal as well, sometimes taken in the form of tea for its detoxifying qualities.
For those interested in traditional and rustic pseudo-beers, a dandelion beer may give a hint as to what an early American settler would have made in the absence of hops, using the ubiquitous dandelion to help provide bitterness and flavor.
A number of American craft brewers have given dandelion new life by putting it in some of their specialty beers:
New Belgium made a Dandelion Ale as part of the Lips of Faith series. Their version used pilsner malt, dandelion greens, grains of paradise, and Belgian ale yeast.
Magic Hat recently release Pistil as a spring ale, their recipe produces a light, 4.5% pale ale brewed with flaked oats, Apollo hops, Northern Brewer hops, Cascade hops, and dandelion leaves.
Fonta Flora, a newer brewery in Morganton, North Carolina, brewed a dandelion brettanomyces saison.
As you can see, there are many ways to interpret the style of dandelion beer. The key component, as with any beer, is balance.
A Note on Harvesting Dandelion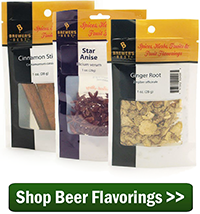 It should be easy enough to find dandelions. Just be sure that the location you're pulling the dandelions from hasn't been sprayed with pesticide or herbicide, is far enough away from any cars and pets so as to avoid contamination.
A Traditional Dandelion Beer Recipe
This recipe, from Sacred and Herbal Healing Beers, is a traditional dandelion beer recipe from 1931. Though the fermentable sugar in this case is from sugar, feel free to use malt extract instead for more body. Sugar beers tend to finish a little thin. The flavor is hard to describe: floral, yet not in the way hops can be floral. I served this beer at a homebrew festival a couple years ago – it's strange, but some people really liked it. Be warned – the beer will stain a plastic fermenter, so I recommend a glass carboy.
Ingredients (two-gallon batch)
2 oz. dried dandelion
2 oz. dried nettle
1 oz. dried yellow dock root
1 gal. water (plus 1 gallon preboiled and cooled for topping off)
2 lbs. sugar
2 tbsp. dried ginger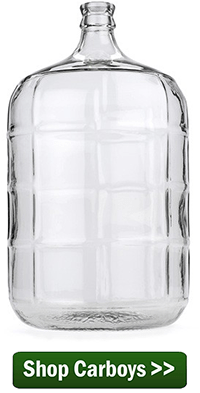 Beer Yeast
Directions
Boil the dandelion, nettle, and yellow dock root in water for 15 minutes. Place the sugar and ginger in your glass fermenter, then strain the "tea" over the sugar. Allow to cool to room temperature, then add enough preboiled, cooled water to bring the total volume to two gallons. Rehydrate your yeast (if using dried) and stir into the wort. Ferment til complete, then bottle.
A Modern Dandelion Beer Recipe
The Dandelion Bitter from the Homebrewer's Garden offers a recipe a little closer to what most of us consider beer.
Specs
OG: 1.045 – 1.056
FG: 1.014 – 1.018
Color: orange-brown
Ingredients (five-gallon batch)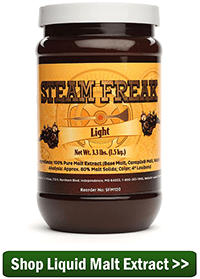 1/2 lb. toasted malt
1/2 lb. 60L crystal malt
1 can light liquid malt extract
2 lbs. light dried malt extract
1 lb. dandelions: leaves, blossoms, and roots at :60
1 oz. Kent Goldings hops at :15
1/2 oz. Willamette hops at :2
1/2 oz. Willamette hops (dry hops)
Wyeast 1028: London Ale Yeast or Safale S-04
2/3 c. corn sugar for priming
Directions
Clean the dandelions thoroughly. Steep crushed malts in 1.5 gallons water at 150-160˚F for 30 minutes. Strain into a brew kettle and rinse grains with 1/2 gallon of water at 170˚F. Stir in the malt extracts and bring to a boil. Boil for one hour, adding dandelions and hops according to schedule above. Pour 1.5 gallons of preboiled, prechilled water into a fermenter. Strain hot wort into the fermenter.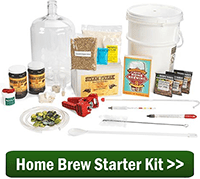 Rinse hops with 1/2 gallon of boiled water. Top up to five gallons. When wort is 70˚F or below, pitch yeast. Ferment at 65-70˚F. At the end of primary fermentation, add the Willamette dry hops. After secondary fermentation, bottle with priming sugar and condition for two weeks.
Have you ever brewed a dandelion beer? Or, do you have a dandelion beer recipe you'd like to share with us? How did it turn out?
—–
David Ackley is a beer writer, brewer, and self-described "craft beer crusader." He holds a General Certificate in Brewing from the IBD and is founder of the Local Beer Blog.