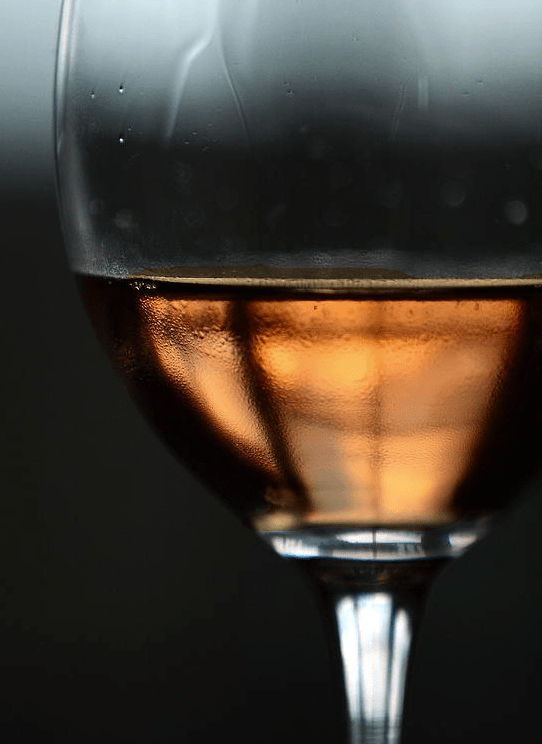 Last fall I acquired some good wine grapes.. red and white not enough of either for 5 gals.. thought I could make a blush, so I added them together.. it turned a reddish color but cloudy. So I added bentonite three weeks later i have clear brown color,  what happened?
Thanks Art
—–
Hello Art,
It sounds like your homemade wine has oxidized from excessive air exposure. Just like when an apple starts to turn brown after being bitten into, a wine can turn brown when it is exposed to too much air. This is called oxidation.
It was not necessarily caused by letting the wine be in touch with the open air, but in your case, probably had more to do with excessive splashing of the wine when you where using the bentonite. When you splash a wine air can saturate into it much more quickly than if the wine was just sitting still.
Unfortunately, there is no real effective way to reverse this browning effect of oxidation on a homemade wine. However, there are things you can do in the future to reduce its chances of happening again:
Keep Splashing To A Minimum: When stirring the wine, stir it in a way that blends the wine but does not splash it. When siphoning or racking the wine, have the end of the hose down into the wine in the fermenter you are filling up. Fill the vessel from the bottom up, so to speak.
Add Sulfites To The Wine After Racking: This should only be done to a wine that has completed its fermentation. You can use either Campden tablets or sodium metabisulfite to add sulfites to the wine. The sulfites will help to drive out any saturated oxygen that is in the wine before it has time to negatively affect the wine. You only need to add around 1/2 a standard dose. That would be either 2-1/2 Campden Tablets or one heaping 1/8 teaspoon to 5 gallons of wine.
Keep Out Of The Heat And Light: Both heat and light will increase a wines susceptibility to oxidation. By keeping the wine in a dark, cool place you are helping to protect the wine from the effects of oxidation.
Now that you are aware that a homemade wine can turn brown from oxidation, I think you can understand that controlling oxidation when making wine is important. Do the three simple thing above, and you will go a long ways oxidation to an unnoticeable level
Best Wishes,
Customer Service at E. C. Kraus
—–
Ed Kraus is a 3rd generation home brewer/winemaker and has been an owner of E. C. Kraus since 1999. He has been helping individuals make better wine and beer for over 25 years.