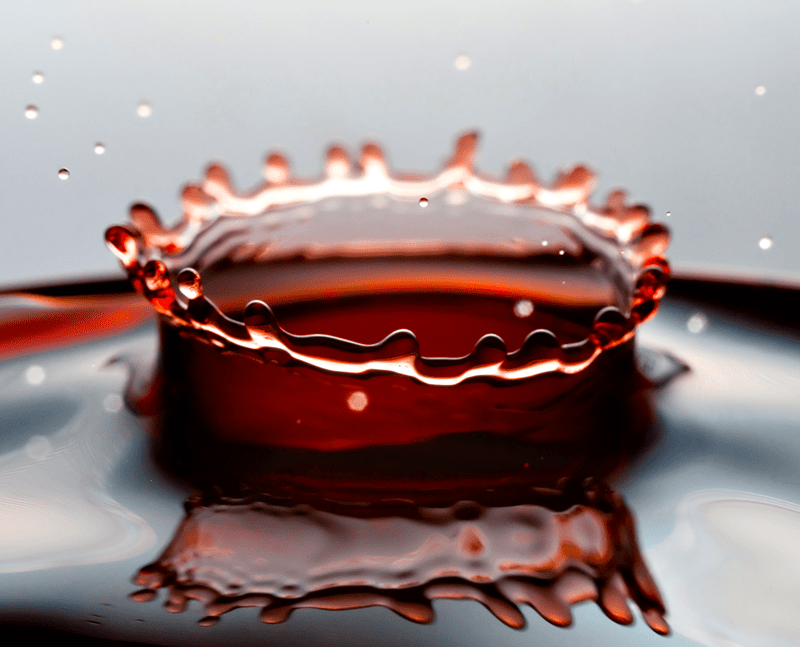 I have made this wine several times — has always turned out very well. However, this time (same recipe), the wine's not clearing. I have changed the carboy 3 times since early November, still not clearing. (Did the flashlight test). The temperature in the room stays perfect for it — just don't understand it… It smells wonderful! Any advice, would be greatly appreciated!
Name: Laura
State: MN
—–
Hello Laura,
Sorry you're having such a stubborn time with a cloudy wine, but don't give up on it just yet. Having a cloudy wine is usually not a catastrophic event, but more like to be just an annoyance with a solution.
But before we can solve the problem we have to identify the problem. The cloudiness is only a symptom. We need to know why the wine is still cloudy? Until we have the answer to that we don't know what action to take.
Your wine may still be fermenting.
The first thing to look at is the specific gravity of the wine. This will tell us how much sugar is still left in the wine, if any. This is easily checked with a wine hydrometer. If the specific gravity indicates that there is still sugar in the wine, then the probable reason you have a cloudy wine is because your wine is still fermenting very slowly, but enough to keep things stirred up.It is important to note that the slightest amount of fermentation can cause a lot of cloudiness in a wine, so do not rule this reason out just because you have not seen any bubbles come out of the air-lock. If the hydrometer indicates that the fermentation has not completed, then this is most likely the reason you have a cloudy wine. The only way to solve this problem is to get the fermentation to complete… to make sure the wine yeast are happy and provided with the environment needed to finish the job. One article that you might want to take a look at is, "The Top 10 Reasons For Fermentation Failure". You can go over these reasons and see if any of them ring true to your situation.

Your wine may have a pectin haze.
This could be particularly true if your wine recipe does not call for a pectic enzyme to break down the pectin cells in the fruit. While the fermentation activity itself will quite often break down the pectin, there are many times it will not. This is why it is usually advisable to add pectic enzyme to any fruit wine recipe — whether it calls for it or not. There is no downside to doing so.One way to test for a pectin haze is to take a 4 ounce sample of the wine in question and add ¼ teaspoon of pectic enzyme to it. Allow the mixture to sit for a few hours or until  the wine has become clear. If the wine does not clear then you do not have a pectin haze. If the wine does clear, then pectin haze is why you have a cloudy wine.The only thing you can do to the wine at this point would be to add a double-dose of pectic enzyme to the entire batch of wine (use the dosage listed on the container it came in). Then give it several weeks time, if not months, to clear. Patience is crucial in the particular instance.
Tannin falling out of the wine.
Tannin is the bitter zest found mostly in the skin of a fruit. Any wine can only hold so much tannin before it will start to release it as a precipitate. One way to test for this is to heat a pint sample of the wine in a sauce pan and see if it clears. If it does then tannin is the issue. You can find more information on our website on the subject. You might want to look over the article: "Maintaining Temperature Stability In Your Wines".
Your wine has a bacterial infection.
If you added sulfites such as Campden tablets or sodium metabisulfite before and after the fermentation, this is not likely to be your problem. But if you didn't, then there is a likelihood that a bacterial infection of sorts is the reason why you have a cloudy wine.You mentioned that the wine smelled great, so I doubt that this is your problem. Wines with this type of fault will smell bad before they taste bad. A simple way to test for this is to smell the wine. If you notice a fingernail polish type smell or an odor of sauerkraut, then this is likely to be what's going on.A bacterial infection has taken over the wine.Of all the the reasons for having a cloudy wine, this is the worst one. An uncontrolled bacterial infection means the wine is un-salvageable and that you should cut your losses and dispose of the wine. Hopefully, this is not the case.
Another blog post that may help you with your cloudy wine is "Clearing A Cloudy Wine…". This is about another fellow winemaker with similar problems to what your are describing.
Hope this information helped you out. Best wishes and happy wine making,
Ed Kraus
—–
Ed Kraus is a 3rd generation home brewer/winemaker and has been an owner of E. C. Kraus since 1999. He has been helping individuals make better wine and beer for over 25 years.