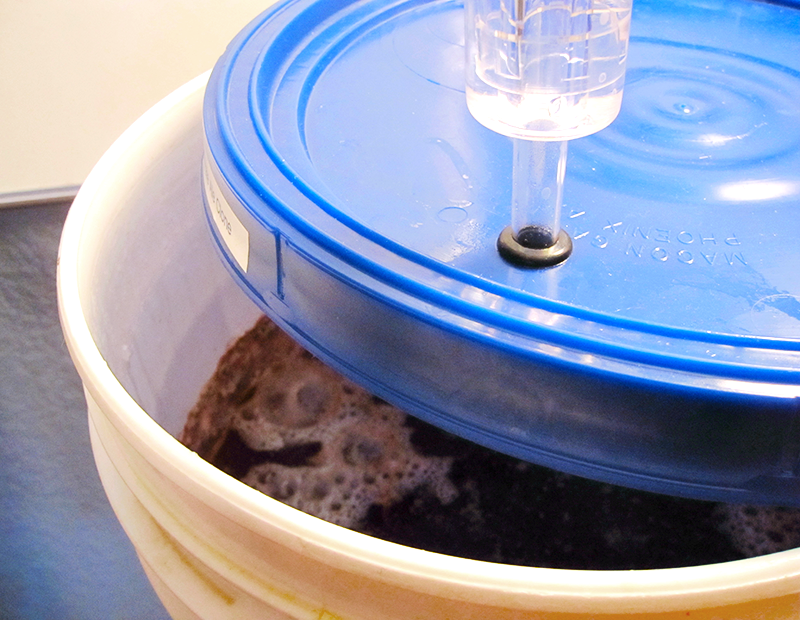 After the wine is done fermenting and it sits for a few days can I add more yeast and sugar to increase the alcohol level?
Name: Dennis
State: Missouri
—–
Hello Dennis,
Once your wine has successfully fermented there is never any reason to add more yeast to the wine. The wine yeast you originally added at the beginning multiplies during the fermentation. If the fermentation went as it should, there should be about 100 to 150 times the amount of wine yeast you added, originally.
If the activity has stopped it does not mean that the yeast are dead. They have just gone dormant and are settling to the bottom. They ran out of sugar to consume, so they became inactive. When more sugar is added the yeast should pick up just fine on their own. There is absolutely no reason to add more yeast to the wine.
If you have racked the wine off the sediment this is still okay. There will still be plenty of wine yeast to get the fermentation up and running, again. Adding more yeast is not necessary.
Now that we have established that there is no reason to add more yeast to the wine, I would like to bring up a little twist that could put a wrench in the works.
There is a limit to how high of an alcohol level a wine yeast can produce. Most strains of wine yeast can make it up to 12% or 13% just fine. Some strains can even produce up to 16%, faithfully. But each strain of yeast does have its limits.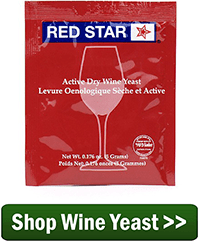 The point here being, is if you add more sugar than your wine yeast can handle, you could end up with a sweet wine – even one that is disgustingly sweet. It is important to understand this when making high alcohol wines.
So in summary, you can add more sugar to the wine to increase the alcohol level of the wine to a point, and to answer your specific question: Can you add more yeast to wine? There is absolutely no reason to do so, your wine will still have plenty of yeast in it.
Happy Winemaking,
Ed Kraus
—–
Ed Kraus is a 3rd generation home brewer/winemaker and has been an owner of E. C. Kraus since 1999. He has been helping individuals make better wine and beer for over 25 years.