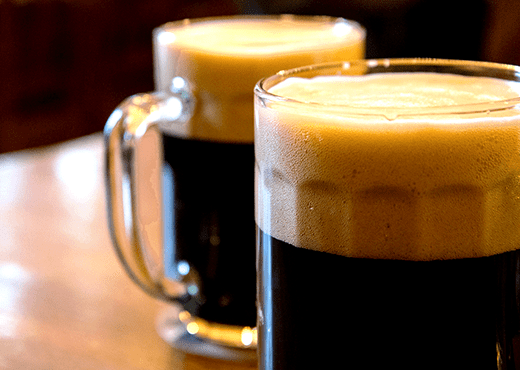 One of my all-time favorite beer styles is the German Schwarzbier. Brewing a Schwarzbier recipe is a great experience, as well. This "black beer" is a dark lager, similar to the Munich dunkel. Though sometimes more brown than black, schwarzbier is an interesting combination of dark, roasty flavors and a smooth, light mouthfeel. While many drinkers assume dark beer is heavy, schwarzbier is in fact quite smooth, and yet full of flavor. It features the chocolate and coffee malt flavors of a stout, but without the aggressive roasty flavor or the fruity and spicy esters from ale yeast.
According to the BJCP Guidelines, schwarzbier generally falls within the following specs:
OG: 1.046 – 1.052
FG: 1.010 – 1.016
ABV: 4.4 – 5.4%
IBUs: 22 – 32
SRM: 17 – 30
Consider the following tips when brewing a schwarzbier recipe.
Water
As Randy Mosher points out, "Water is a key element, not just marketing fodder." Never is this more important than when brewing a lager. For starters, be sure to dechlorinate your water by boiling it or treating it with Campden tablets. The Munich water profile is well-suited for brewing dark lagers, so you may wish to add some calcium carbonate to your brewing water. Use a mash water calculator to help you figure out what additions to use.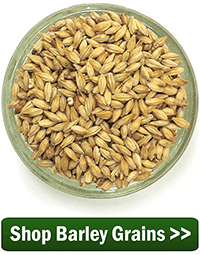 Malt
German dark lagers are famous for using a large proportion (sometimes 100%) of Munich malt in the grain bill. Some interpretations may include a portion of pilsner malt as well.
The dark color in a Schwarzbier recipe usually comes from debittered malt, such as Carafa II, which contributes the dark color and chocolate/coffee flavors of a stout, but without the astringent bitterness of roasted barley or black malt. Only about 4-8 oz. of Carafa is needed to adjust color.
Hops
Since this is a malt-forward beer, we're not too worried about flavor and aroma contributed by late addition hops. That said, all the hops in this beer should be of the noble hop or German hop variety. Hallertauer, Tettnanger, and Spalt would all be good options. Aim for about 22-32 IBUs.
Yeast
A German lager yeast will be the most authentic for brewing a Schwarzbier recipe, though some homebrewers get good results with a Kölsch yeast. Whichever you use, be sure to do a nice, long secondary fermentation to lager the beer and smooth it out, about two months.
Try the all-grain schwarzbier recipe below, or the malt extract schwarzbier recipe here!
Recipe: Doktor Schnurrbart Schwarzbier (via Radical Brewing)
(5-gallon batch, all-grain)
Specs
OG: 1.061
ABV: 4.1 – 4.9%
IBUs: 26
Color: ruby brown
Ingredients
9 lbs. Munich malt
1 lb. pale malt or pilsner malt
8 oz. Carafa II malt
2 oz. Spalt hops at :90
Wyeast 2206: Bavarian Lager Yeast, Wyeast 2565: Kölsch Yeast, Mangrove Jack's M84: Bohemian Lager Yeast, or Saflager W-34/70
Directions
Perform a two-step mash: 30 minutes at 95˚F followed by 60 minutes at 153˚F. A decoction mash is the most authentic, though a double infusion mash will work just fine. Sparge with enough water at 170˚F to collect about 6.5 gallons of wort. Add Spalt hops and boil for 90 minutes. Primary fermentation for about 3-4 weeks according to yeast package instructions (usually about 50˚F), followed by about 6 weeks at 35-40˚F.
Have you ever thought about brewing a Schwarzbier recipe? If so, then this is a great time to try it!
——————————————————————————————————————
David Ackley is a beer writer, brewer, and self-described "craft beer crusader." He holds a General Certificate in Brewing from the IBD and is founder of the Local Beer Blog.