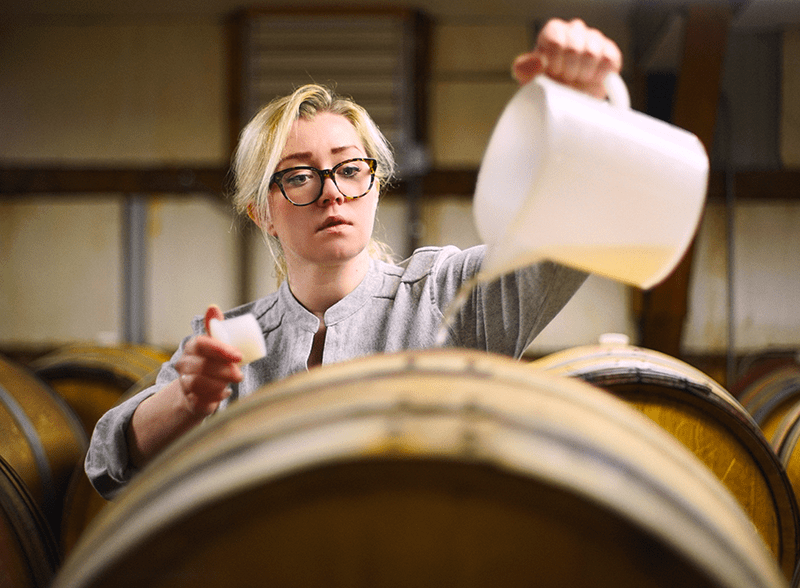 I have been following your blog for some time and find it very helpful. I have a question about blending wines. I am an amateur winemaker starting with grapes and moving on to fruit wines. I recently made about 3 gallons of semi-dry red raspberry wine from frozen raspberries that came out very nice but intensely full of flavor. My wife describes it as "almost wanting to pick the seeds out of your teeth". Although it has a very nice finished wine I am thinking of blending a portion with other wines. I have a young peach that I will experiment with in a small batch but not sure about peaches and raspberry. What I am wondering is if you have any suggestions in blending this with a commercial wine such as a Riesling or a chardonnay.
Name: Ray S.
State: Connecticut
—–
Hello Ray,
Blending homemade wines is a very subjective endeavor, but one that can improve a wine that is out of balance in some way. In a nutshell, you need to find a wine that is on the opposite end of the scale of the fault you are trying to fix, and then figure out how much of that wine you need to add to fix your wine's fault. This is what blending wine at home is all about. It's a technique for making 1 + 1 = 3.
In the case of your raspberry wine, it sounds like the flavor is too intense in some way. This usually means that the wine is too acidic. That would be my guess, but don't let me tell you what is at issue. Think it through.
Citric acid is the primary acid in raspberries and would make the wine too sharp or tart tasting, particularly if the fruit used to make the wine happened to be too tart, or if too much raspberry was used.
If the wine is too puckering or has a dry bitterness or astringency as opposed to sharp or tart flavor, this is usually from too much tannin in the wine. This can happen when the fruit is over processed or left in the fermentation too long. The tannin is in the fibers of the fruit. When the fruit is over macerated – like when using a blender – too much tannin releases causing the wine to be puckering or bitter.
When blending homemade wines it's up to you to make the determination of what really is the fault, and then after doing so, choosing a wine to blend that has the opposite characteristics.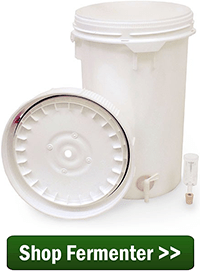 From what you have said, I would venture a guess that you should blend your wine with something along the lines of an apple or pear wine. These wines do not have a lot of flavor and are not all that tart or astringent. This is because the primary acid in these wines is malic as opposed to citric. This is a fruit acid that is not nearly as sharp on the tongue. These wine's also tend to have lower levels of tannin than most. The resulting effect would be that the intensity of the raspberry flavor would be knocked down and and tartness or puckering taste would be marginally neutralized, as well. But having said this you could try any wine that has a light flavor profile.
Regardless of the wine you choose to try, when blending homemade wines the one thing I strongly urge you to do is to do test blends first. Don't pour a whole bottle of wine into your 3 gallons of raspberry and see what you think, but rather, take a measured sample of the raspberry wine and added to it a measured sample of the wine you have chosen to blend. You can even go so far as to have a series of different blending ratios and have someone else do a blind tasting to determine which on is best.
The point here is to be methodical and not whimsical when blending homemade wine. By doing so you increase you chances considerably of ending up with a wine that you can't wait to drink instead of a wine that you can just tolerate.
Happy Winemaking,
Ed Kraus
—–
Ed Kraus is a 3rd generation home brewer/winemaker and has been an owner of E. C. Kraus since 1999. He has been helping individuals make better wine and beer for over 25 years.