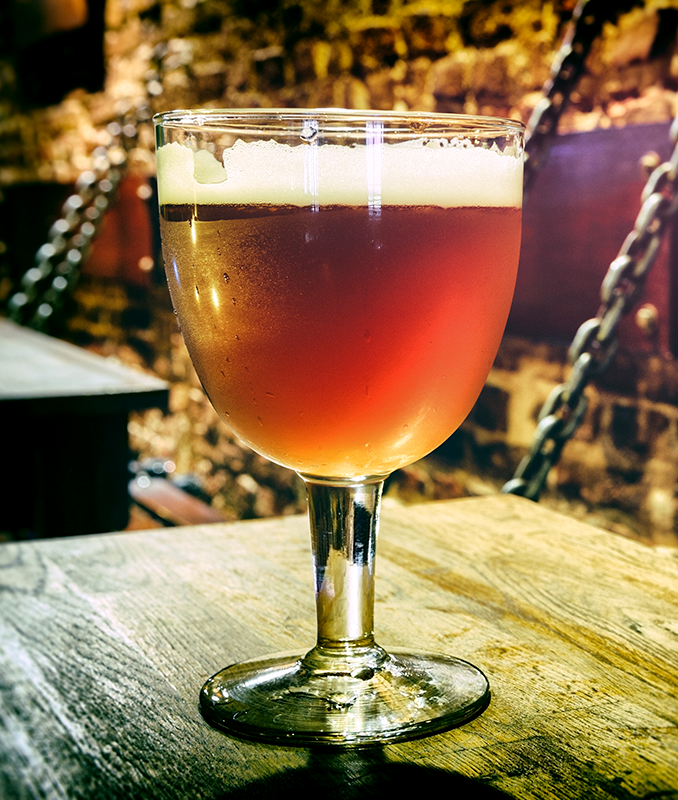 Just how much flavor can you pack into a homebrew? I'm not sure if there's a limit, but this barelywine beer recipe really pushes the envelope!
Barleywines are big, malty beers, usually featuring a complex range of flavors, from sweet caramel and toffee, to raisins, dates, and molasses. To balance out the malty sweetness, they're usually heavily hopped, but the level of hop flavor and aroma can range from subtle to quite aggressive. Alcohol content is high, so these beers are often aged for months or even years to round out the flavors.
At 96 IBUs, this barleywine beer recipe is for hop heads. Three of the "C" hops – Centennial, Cascade, and Chinook – are added throughout the boil and as dry hops to give this beer a piney, citrusy hop character – think of Sierra Nevada's Bigfoot.
Since this is such a high gravity beer (OG = 1.112), we recommend a few things to ensure a healthy fermentation:
Pitch a yeast starter – Pitching enough healthy, viable yeast cells is critical. At the very least, pitch two packs of liquid beer yeast into a 2L starter. Use a yeast starter calculator to determine exactly what size starter you need.
Use yeast nutrient – Yeast nutrient can give yeast an added boost for high-gravity beers. Nutrient is added during the boil, but have some yeast energizer on hand in the event of a stuck fermentation.
Oxygenate – if you have the equipment to oxygenate your wort, by all means use it. Otherwise, be sure to aerate the wort very well. Splash it around more than usual when pouring into the fermenter. Maybe even pour it through a strainer to maximize aeration.
Ready to brew this mammoth beer? Good luck!
Neural Rust Barleywine Beer Recipe
(5-gallon batch, all-grain)

Specs
OG: 1.112
FG: 1.023
ABV: 11.7%
IBUs: 96
SRM: 19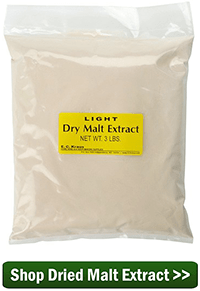 Ingredients 
17.4 lbs. Pale Ale malt
1.1 lb. Carapils malt
1 lb. Caramel 60L malt
0.6 lb. Caramel 90L malt
0.4 lb. Caramel 120L malt
1.25 tsp. gypsum (added to mash)
1.2 oz. Chinook hops at :60 (13.2 AAUs)
1 oz. Chinook hops at :45 (11AAUs)
0.85 oz. Centennial hops at :30 (7.4 AAUs)
0.6 oz. Cascade hops at :15 (3 AAUs)
0.6 oz. Centennial hops at :15 (5.2 AAUs)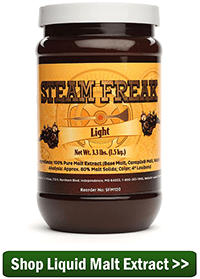 1 tsp. Irish moss at :15
2 tsp. yeast nutrient at: :15
2 packs Wyeast 1056: American Ale Yeast
1 oz. Chinook hops, dry-hopped for 14 days
1 oz. Centennial hops, dry-hopped for 14 days
1 oz. Cascade hops, dry-hopped for 14 days
Barleywine Beer Recipe Directions: 
Mash crushed grains at in 5.25 gallons water at 150˚F for 90 minutes. Lauter and sparge to collect seven gallons of wort. Boil for 90 minutes, adding hops, Irish moss, and, yeast nutrient according to schedule above. Chill wort, aerate well, and transfer to a clean, sanitized fermenter. Ferment at 68˚F for one month. Transfer to secondary and dry hop for two weeks. Bottle or force carbonate to target 2.3 vols. CO2.

Partial Mash Option:
Replace the Maris Otter malt with 2.4 lbs. Maris Otter plus 10 lbs. light DME. If possible, do a 7-gallon boil. If not, add half of the DME before the boil, the other half at the end of the boil, and increase the first hop addition to 2.4 oz.
Any barleywine can be fun to brew, but this barleywine beer recipe is particularly fun to make. And if you are not into the all-grain scene, the partial mash option fills out the flavor quite well.
—–
David Ackley is a writer, brewer, and craft beer marketing consultant. He holds a General Certificate in Brewing from the Institute of Brewing and Distilling.oz