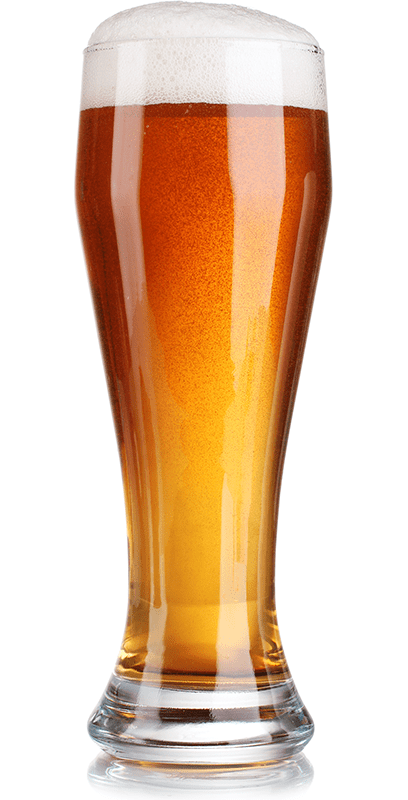 An American Amber Ale profile, as the name implies, lies somewhere in the spectrum between a pale ale and a brown ale, with a rich, amber color matched by a sweet, caramel malt flavor. They're often moderately to aggressively hopped, more so than a golden ale or pilsner, but not as much as an India Pale Ale. Their middle-of-the-ground nature makes them agreeable to many a beer fan, ideal for every day drinking, and part of many craft breweries' year-round line-ups.
There are many good examples of American Amber Ales on the market. New Belgium's Fat Tire, Bell's Amber, and Highland's Gaelic Ale all come to mind.
The BJCP Guidelines for an American Amber Ale profile offer the following: "Like an American pale ale with more body, more caramel richness, and a balance more towards malt than hops (although hop rates can be significant)." That emphasis on caramel richness makes Caramel malt a critical ingredient when brewing.
Further, according to the BJCP, Amber Ales should fit more or less within these guidelines:
IBUs: 25 – 40+
Color (SRM): 10 – 17
OG: 1.045 – 1.060
FG: 1.010 – 1.015
ABV: 4.5 – 6%
We carry an excellent Fat Liar Amber Ale beer recipe kit, but if you'd like to create your own beer recipe, here are some suggestions:
Grain Bill
Hops
American Amber Ales should be brewed with American hop varieties. Marty Nachel, author of Homebrewing for Dummies, recommends finishing with Cascade. New Belgium's Fat Tire, a very popular American Amber, uses Willamete, Target, and Goldings.
Amber Ales are sometimes dry-hopped.
Yeast
A classic American Amber Ale should use a clean fermenting American ale yeast strain. All of the following beer yeasts are great options: Safale S-05, Wyeast 1056: American Ale, or Wyeast 1272: American Ale II. There should be little to no yeast character or esters in the aroma, so try to keep fermentation temperatures in the recommended range for your selected yeast strain.
These are the very basics of an American Amber Ale profile. What ingredients and techniques do you use when home brewing your American Amber Ale? Share in the comments below!
Til next time…Cheers!
—–
David Ackley is a beer writer, brewer, and self-described "craft beer crusader." He holds a General Certificate in Brewing from the IBD and is founder of the Local Beer Blog.