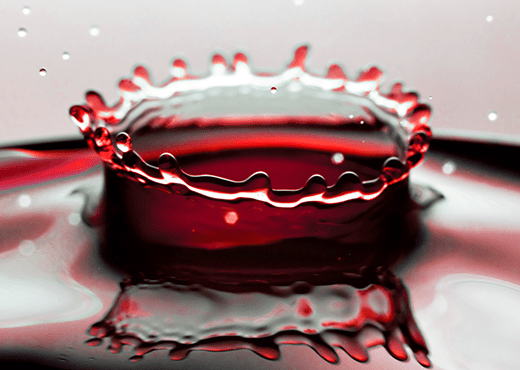 I started fruit wine making in May. Yesterday I came across reading something on your blog which caught my attention. Something that I haven't read or was told before. That is to add Campden tablets and sorbate after each racking. Do I need to do this after each racking or is it OK with every other racking?… By me not adding any since I started and going on my 3 and 4th rackings am I in jeopardy of losing my wine?…
Eric — LA
—–
Hello Eric,
The fact that you haven't been adding sulfites [Campden tablets] to your homemade wine doesn't mean you have ruined it by any means. There are winemakers that never use sulfite and turn out good wines. But having said this, I would urge you to start adding sulfites to homemade wine.
Sulfites such as Campden tablets and sodium metabisulfite make sure your wine does not spoil during the wine making process. After the wine has been made, sulfites help to insure that your wine will keep for many years and not just weeks or months in the wine bottle. Sulfites also help your wine to be free from the effects of oxidation. This is when the color of the wine darkens and the flavor taken on a little bitterness. Adding sulfites to homemade wine is not an absolute necessity, but it only makes sense to do so.
Potassium sorbate on the other hand is a different beast. It should only be used before bottling the wine – if at all. It is required if you are planning on back-sweetening your wine at bottling time. If it is not added along with the sweetening sugar, you stand a very strong chance of experiencing a re-fermentation of your wine while in the bottle. This can eventually result in popping corks and fizzy wine.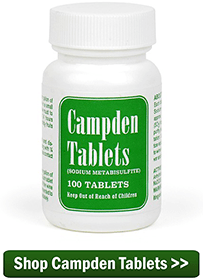 There is no reason to add potassium sorbate at any other time than at bottling. In fact, if it is added before the fermentation has completed it will most likely result in a sluggish or stuck fermentation. I would not recommend adding it at bottling time if you are not making a sweet wine. It is not necessary.
If you are making wine from fresh fruit, I always recommend adding sulfite to homemade wine about 24 hours before adding the yeast. Leave the wine must uncovered during this 24 hours so that the sulfite gas may dissipate. Then add the wine yeast as you normally would. Doing this will easily destroy any wild molds, bacteria, etc. that may be coming along with the fruit.
I always recommend that sulfite be added before bottling, as well. This is the dose that keeps the wine fresh and free of oxidation while in the wine bottle. Before fermentation and before bottling are the two times I would never forgo.
I also suggest adding sulfites to wine after the fermentation has completed. This is with the understanding that the wine is going to sit for a while before clearing up. This will keep any airborne contaminants from growing on your wine while clearing.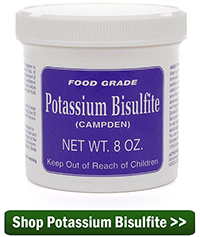 Once the wine is clear and you have racked it off the sediment, I would also recommend adding a 1/2 dose of sulfites if you plan on bulk-aging the wine. If you plan on bottling within a few days don't worry about it.
Eric, at this point I would add a dose of Campden tablets. Just on per gallon. If you are on your 3rd or 4th racking you shouldn't need to rack your wine any more other than to bottle it, at which point I would add another dose of Campden tablets. No potassium sorbate should be added unless you are sweetening your wine.
Adding sulfites to homemade wine is important and highly recommended. It's like buying insurance for making a wine that doesn't spoil or oxidize. If you do not add sulfites you can make wine successfully, but most will find it hard for the wine to keep over extended periods of time without refrigeration.
Happy Winemaking,
Customer Service at E. C. Kraus
—–
Ed Kraus is a 3rd generation home brewer/winemaker and has been an owner of E. C. Kraus since 1999. He has been helping individuals make better wine and beer for over 25 years.