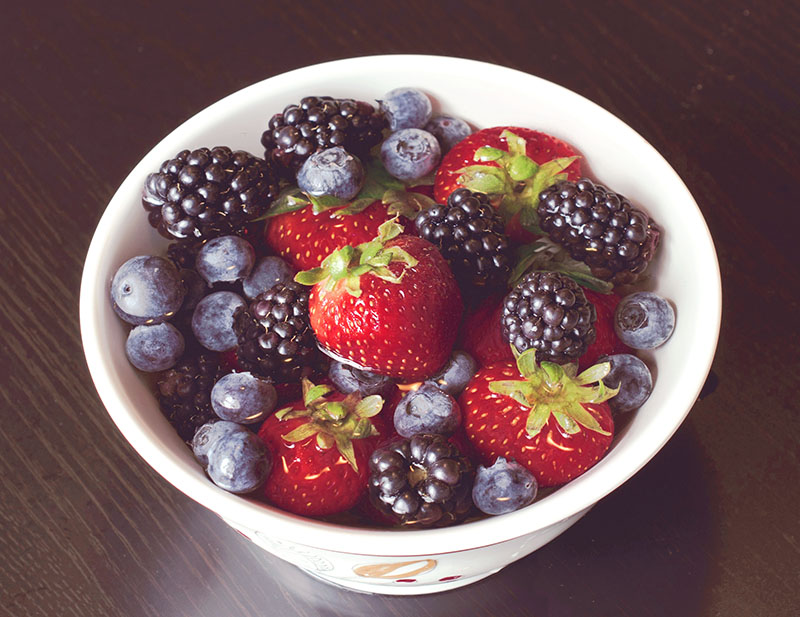 Your blueberry wine recipe on your website states you need 13lbs of blueberries for making 5 gals. Will adding more fruit to this wine recipe add more color and flavor to the finished wine?
Thank-you
Gary C.
—–
Yes, adding more fruit to any wine recipe is going to intensify the flavor and add more color. But, before you take this bit of information and go running with it, here are some considerations that you may want to think over first.
Do You Really Want More Flavor?
Almost all of the wine recipes on our website are shooting for a pleasant, medium-bodied wine. If you follow the amounts called for and follow the homemade wine instructions, you will end up with a wine that everyone can enjoy, wine drinkers and non-wine drinkers alike – a wine perfect for passing out as personal wine making gifts at parties, family gatherings, etc.
If you over-do the intensifying of the flavor by adding more fruit, it has been my experience that non-wine drinkers will not be as appreciative of what you've made. The flavors that will come forward will be very foreign and challenging for non-drinkers to like.
What About The Fruit Acid?
When you add more fruit to a wine recipe, you are obviously adding more fruit acid as well. A wine's acidity needs to be in a certain range to have any chance of tasting right. By adding more fruit to a wine recipe, you are potentially taking the wine out of this range. This could lead to your wine tasting either too sharp or tart.
Fortunately, you can overcome this by reducing one of the other wine making products called for in the recipe, Acid Blend. This is a blend of the acids that are naturally found in fruit. In the case of the blueberry wine recipe, it calls for 2 tablespoons of Acid Blend. When adding more blueberries you would reduce this amount to compensate.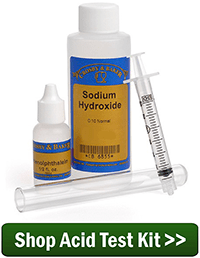 Now comes the question, "By how much does the Acid Blend need to be reduced?" This can only be answered with the aid of an Acid Testing Kit. Once all other ingredients – besides the Acid Blend – have been added to the wine must, you would use the Acid Testing Kit to determine how much Acid Blend, if any, is actually needed for the wine to taste in balance – not too sharp, or not too flat. Our acid testing kit comes with directions that will tell you how to get the wine acidity into the right range.
The Alcohol Level Needs To Kept In Balance.
In general, the fuller the flavor of a wine, the higher the alcohol level must be to keep it in balance. Wines that do not have enough alcohol as compared to their flavor intensity, will taste harsher. The astringent characters of the wine will be highlighted in the wine's final flavor profile.
To help put this into better perspective, lighter white wines tend to be around 10% alcohol, while the heaviest of reds tend to be around 14%. The particular blueberry wine recipe you are considering is shooting for around 11.5% to 12%, that is, if you follow the homemade wine instructions.
This alcohol level is based on both the amount of sugar and fruit called for in the wine recipe. Both of these ingredients are wine making materials that provide food for the wine yeast to turn into alcohol.
If you decide to add more fruit to your wine recipe, then you should probably shoot for more alcohol. Not necessarily 14%, but maybe somewhere around 12.5% or 13%. There is no exact amount that is correct. This is where art, finesse and experience come into play.
To control the finished alcohol level of a wine, you need to control the beginning sugar level. This is done with the "potential alcohol" scale on the wine hydrometer. Once the crushed fruit and water are mixed together, instead of adding 11 pounds of sugar as directed by the wine recipe on our website, just keep dissolving sugar into the wine must until the potential alcohol scale on the wine hydrometer reads 13%.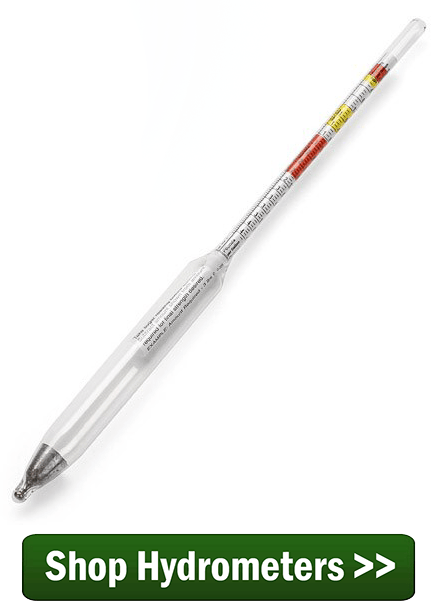 More Flavor Means More Aging.
Another consideration that must be thought through before increasing the amount of fruit is the amount of aging that will be required before the wine is considered mature and ready for consumption.
Here again, the more fruit you add to a wine recipe, the more aging the wine will need before it comes into its own. With the original 13 pounds of blueberries, maximum aging would be around 6 to 9 months. With 20 pounds it may take as long as 12 to 18 months before the improvement brought by aging is fully realized.
This does not mean that you can not drink the wine before this; it just means that you can expect the wine to continue improving with even more time. Again, neither I nor wine making books can tell you when the wine has reached full maturation, this is for you to learn how to determine on your own as you sample the wine through out the aging process.
As You May Begin To See…
There are a lot of factors that go into putting together a solid wine recipe: picking out the various wine making products; determining their amounts, etc.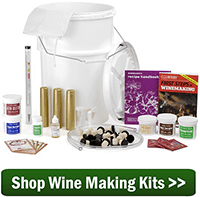 All the wine recipes we offer on our website have been bench tested and used many, many times. While you can alter them as you like, realize that any changes you make to any one ingredient, usually means that you will need to change another ingredient to keep things in line.
Happy Wine Making,
Ed Kraus
—–
Ed Kraus is a 3rd generation home brewer/winemaker and has been an owner of E. C. Kraus since 1999. He has been helping individuals make better wine and beer for over 25 years.