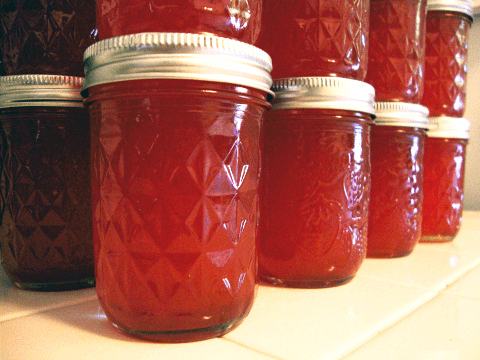 I have started using a steam juicer with my fresh fruit. Most of the wine recipes that I find call for whole fruit with pulp. Can you recommend a wine recipe using the fruit juice? Should I be able to use a wine recipe that calls for fruit concentrate?…
Name: Missy H.
State: Mississippi
—–
Hello Missy,
For what ever reason, almost all wine recipes you run across will call for the fruit in pounds not in ounces of juice.
The reason for this is that normally you would have the wine recipe in hand before getting the fruit. This makes pounds of fruit the most beneficial form of information at that point. If you where going to the market to get some raspberries to make some wine and your wine recipe calls for 1 gallon of raspberry juice to make 5 gallons, that wouldn't be very helpful when trying to figure out how much fresh raspberries you need.
Your situation is the reverse and the least common scenario. You have the juice that you extracted with your steam juicer and now have decided to make some wine. It normally works the other way around.
Another reason wine recipes call for the fruit in pounds is because wine recipe directions instruct that all the fruit is to be added to the wine must, pulp and all. It is simply crushed and added. The reason the pulp is added is because a lot of a fruit's flavor qualities are in the skin and fiber. During the fermentation the fruit is broken down by the wine yeast, releasing all its goodness.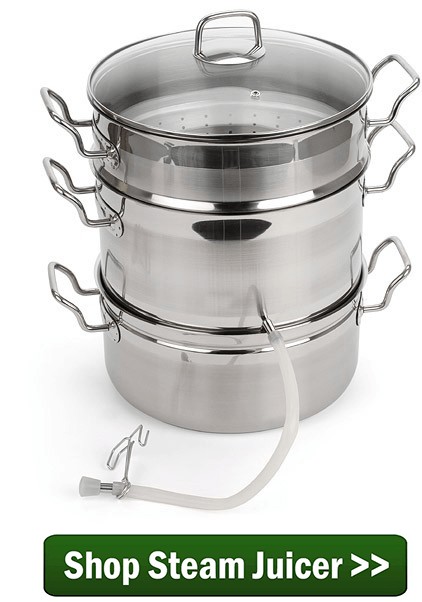 While you can make a perfectly good wine with the juice only, it will be a crisp-tasting, lighter-boded wine. The perfect type of wine for drinking in the hotter summer months or before dinner. If you want to utilize your steam juicer to make a fuller-bodied wine, you will want to save the fruit pulp after juicing and add it to the wine must as well.
Missy, you also mentioned using a wine concentrate recipe and using your fruit juice from the steam juicer in place of the concentrate. This is not a viable option either. Concentrated juices are much more concentrated than what your steam juicer is producing. What is coming out of the steam juicer should be consider to be fruit juice, no different than if the fruit had been crush then pressed in a wine press. Actual concentrates are 3 to 5 times more concentrated than what is coming out of your steam juicer.
So in the future if you want to make wine with the juice from you steam juicer, you will want to weigh the fruit first. This is the only way you will be able to use any wine recipes you come across.
Best Wishes,
Ed Kraus
—————————————————————————————————————–
Ed Kraus is a 3rd generation home brewer/winemaker and has been an owner of E. C. Kraus since 1999. He has been helping individuals make better wine and beer for over 25 years.