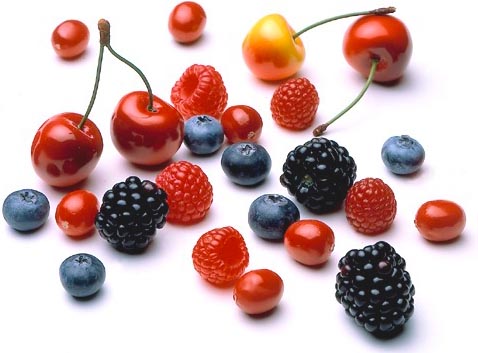 Time to stock up on your basic wine making ingredients.
It looks like it's going to be a great year for fruits in most regions of our nation. It won't be long before a cornucopia of fruit will be in season and ready for your wine making pleasure: blackberries, raspberries, blueberries, watermelon…
By stocking up on just a few, key wine making ingredients you'll be ready for any type of fruit that may end up coming your way. You won't need each ingredient in every recipe, but you'll need most of them in all recipes.
Except for the wine yeast, just get one container of each. With the yeast you'll want to have a variety of three or four different types to have on hand. Stock these wine making ingredients, and you'll be ready for anything:
You may also want to get Potassium Sorbate a.k.a. Wine Stabilizer. This is added to a wine if you decide you want to back sweeten it up before bottling. It keeps the residual wine yeast from fermenting the new sugars while in the bottle.
Recipes and Directions…
We have several wine recipes on our website for the more common fruits that utilize these wine making ingredients. We also have easy to follow wine making directions that are listed there as well. They will help you to stay on the right path.
—–
Ed Kraus is a 3rd generation home brewer/winemaker and has been an owner of E. C. Kraus since 1999. He has been helping individuals make better wine and beer for over 25 years.