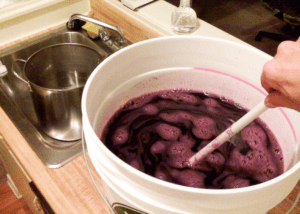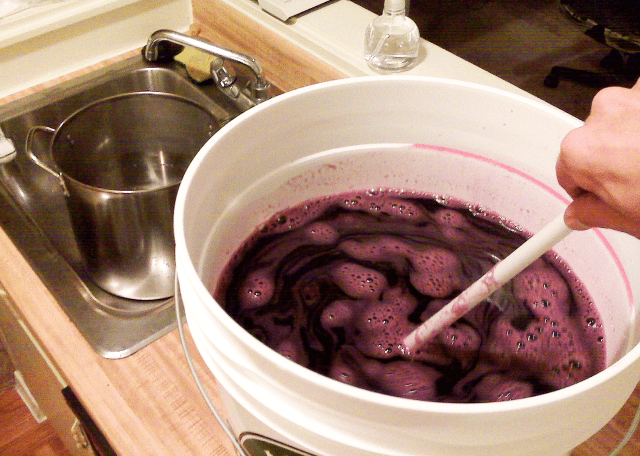 Hi,
What value, if any is there to adding raisins to a wine recipe? Because I see some wine recipes using the same fruit-some use raisins and some don't. Thanks for your information.
Bernie C.
———-
Hello Bernie C.
Thank you for the great question.
It's not unusual to find wine recipes that call for raisins, especially in some of the older wine making books that are geared more towards country style wines. Books such as, First Steps In Winemaking or, Winemakers' Recipe Handbook have several recipes that utilize raisins.
By design, country style wines are very full-bodied with a lot of fruity flavors. Most of them end up sweet as well. They can be made from anything from apricots to raspberries.
Raisins may be called for because they are an abundant source of body. They can improve the mouth-feel of the wine by increasing its viscosity. This gives the wine a heartier, overall impression. It also causes the fruit flavors to linger on the tongue longer, producing a fruitier impression.
Raisins also add a caramel element to the wine. This is an effect that is caused by the browning, oxidative effects of sun-drying the raisins. This is the same characteristic found in Ports or Sherrys. This can be an advantage or disadvantage depending on the type of wine and preference of the wine drinker. You can reduce this characteristic by using Muscat, or white raisins instead.
I hope this helps you out.
Best Wishes,
Customer Service at E. C. Kraus
———————————————————————————————————
Ed Kraus is a 3rd generation home brewer/winemaker and has been an owner of E. C. Kraus since 1999. He has been helping individuals make better wine and beer for over 25 years.