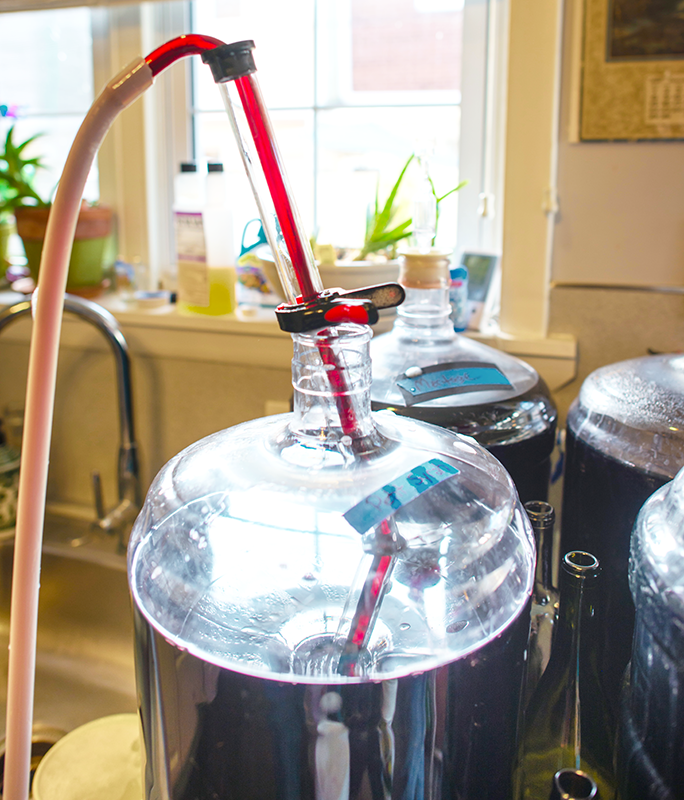 Bill has made a few small batches of home wine, and all went well. This year we did a strawberry-rhubarb and on the third racking in a 5 gal jug, it developed a thin white scum over the center of top. We could get past the film to re-rack, but Bill is concerned it is ruined…is it? Has this white scum on top of his homemade wine ruined it?
Name: Gidget M.
State: PA
—–
Hello Gidget,
What this sounds like is something called flowers or flowers of wine. It starts off as patches of white scum or a white film. If left uncheck it can grow to cover the entire surface of the wine. It is actually a small bacterial growth on the wines surface.
Just because the wine has this white scum or film on top does not mean it is ruined by any means, but some actions should be taken to see that it does not get any worse.
Just as you have suggested, you need to rack the wine away from the bacterial growth. Draw the wine from the center of the fermenter, passed the white film on top, but not from the vary bottom, either. Once you get it racked, dose it with either Campden tablets, potassium metabisulfite or sodium metabisulfite. Any of these will easily destroy any bacteria cells that may still be in the wine.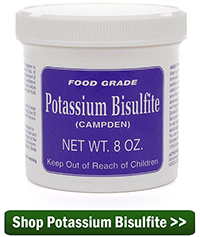 What allowed the white scum on top of your homemade wine to occur in the first place was having too much head-space in with the fermenter with the wine. This is okay during a fermentation, when CO2 gas is coming off the liquid, but after the fermentation the head-space needs to be eliminated.
It is the air in contact with the wine that can promote a bacterial growth such as the one you are experiencing. In the future, after the fermentation has completed, I would suggest that you keep whatever fermenter the wine is in topped-up. There are many ways you can top-up a fermenter. You can read more about this in the follow article: Topping Up Your Homemade Wines.
I would also recommend that you automatically add one of the three forms of sulfite mention earlier after the fermentation. This will dramatically help keep your homemade wines from getting this white scum or film.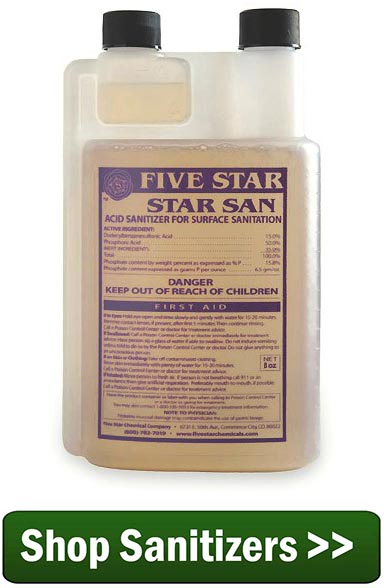 Going back to your strawberry/rhubarb wine, it is fine. Based on your description, it does not sound like the white scum or film advanced enough to affect the wine's flavor in any significant way. If sulfites are added to the wine, flavor and aroma would be the only concern to take into consideration. Rack the wine, and add sulfites.
Once the wine has cleared and is ready to bottle, sample it and see what you think. The wine will be perfectly safe to drink. You are only noting the flavor and aroma.
Happy Winemaking,
Ed Kraus
—–
Ed Kraus is a 3rd generation home brewer/winemaker and has been an owner of E. C. Kraus since 1999. He has been helping individuals make better wine and beer for over 25 years.