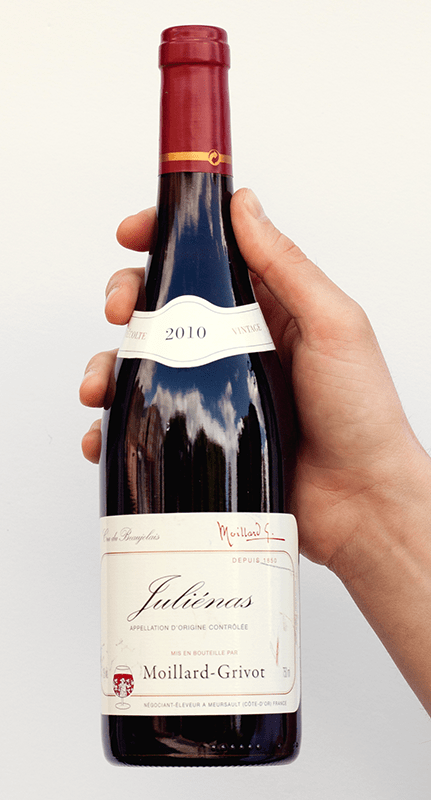 As a home winemaker, you don't have to worry about conforming to all the strict rules regarding wine bottle labels that are in place for commercial winemaking.  However, creating wine labels that will allow you to easily identify your wine in your cellar is highly recommended.
Simply writing a "Cab" for Cabernet Sauvignon or "P" for peach on the top of the cork or side of the bottle with a grease pencil isn't going to cut it. The information that goes on the wine label is going to become more important as you start producing more styles and vintages.
Designing and creating a wine bottle label system that helps identify exactly what's in the bottle and that looks stylish and professional if you're gifting it for a friend or family member will save you a lot of headaches in the future.
You can as much or as little information on the wine bottle label as you'd like. You can make the wine bottle label as simple or as complex as you'd like. This is because it is your wine. You are the winemaker and are not bound by strict wine bottle label laws.
Each country has different laws in regards to what information must go on the wine label, however, most of them have basic similarities that you can apply to your own wine label.  If you're looking to design a wine bottles label that's similar to those from commercial wines, you'll need a few standard pieces of information.
Brand Name: What do you want to name the wine? Joe's Amazing Chardonnay? Sweet Peachy McGee?  You can get creative with this one!
Vintage:  What year were the grapes or other fruits picked?
Variety/Fruit Information:  What's in the bottle? Is it Sauvignon Blanc? Or is it Raspberry wine?
Region/Geographical Location:  Where did you make the wine?  Where did the fruit come from?  You could very well be making your wine in a different location from where you purchased the fruit, and that's OK! Since you're not bound by any wine bottle label laws, you have the freedom to write what you want here.  On commercial bottles, it must be made clear where the fruit is coming from as well as the location of the winery.
Alcohol content: This is information that goes on any wine label you see on the commercial shelf.  It might be nice to include this on your wine label as well, particularly if you're going to be gifting it to someone else that isn't familiar with how you made the wine.
Volume: This information indicates the volume of wine contained within the bottle.
As a home winemaker, what information goes on your wine labels is completely up to you. You have freedom to do anything you want with your wine label. However, it is important to label your wines in such a way that you can easily identity them. And, if you're giving the wine to someone as a gift, it would be nice to design your wine label in such a way that it creates a little fun, as well.
—–
Ed Kraus is a 3rd generation home brewer/winemaker and has been an owner of E. C. Kraus since 1999. He has been helping individuals make better wine and beer for over 25 years.