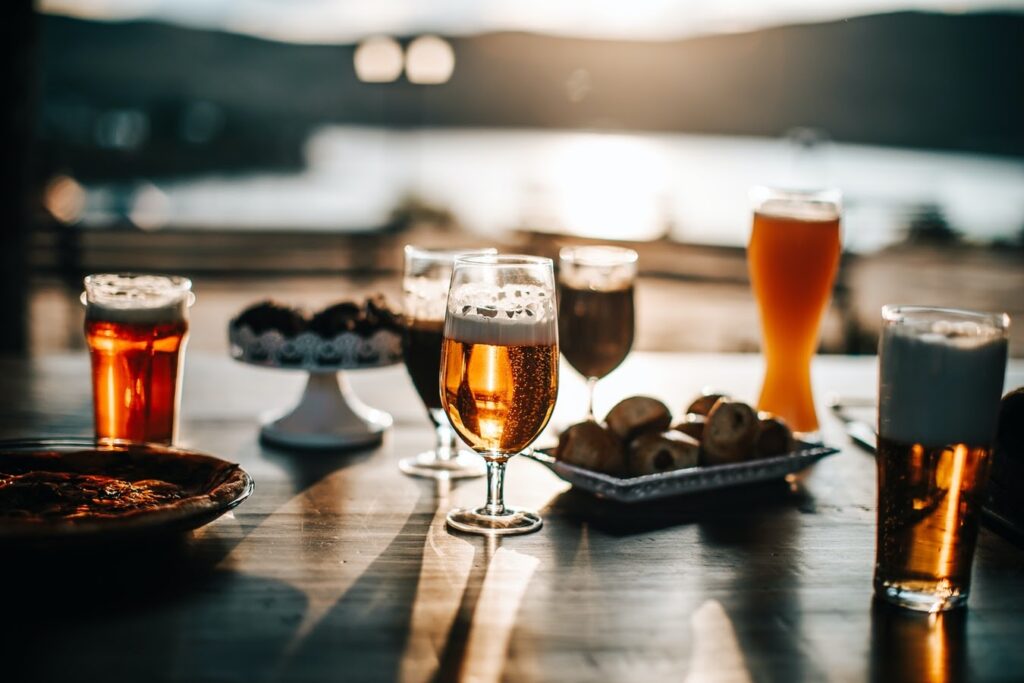 As summer is nearing an end and we reflect on the last few months, it's hard to believe we're closer to the end of 2020 than the beginning.
I don't know about you, but I couldn't have made it this far without the help of my tried-and-true friends, Beer and Wine. And though these delightful libations have been great company, the "Quarantine 15" has definitely made its debut. 
For those looking to cut back on the LBs while enjoying the remainder of summertime fun, low-calorie beer (AKA light beer) could be for you!
What is Light Beer?
Light beer has nothing to do with the color of the beer, and everything to do with the calories. 
The main difference between light beer and "regular" beer is the alcohol content. Light beer contains less alcohol, putting the calorie count at less than 100. Average beers normally have more than 100 calories per serving. 
Low calorie beer became prominent in the 70s and was originally marketed to people who enjoy beer, but also enjoy maintaining a healthy lifestyle.
The jury's still out on whether light beer is truly healthier, but there's no doubt it contains less calories.
Best Low Calorie Beers:
Here are some of the best low calorie beers and our favorite ways to enjoy them!
Kona Light Bond Ale
ABV: 4.2%

Calories: 99 per 12oz

Style: American Pale Ale
Originating from Hawaii, the packaging gives off a tropical vibe and tropical flavors.
This American Pale Ale pairs well with a spicy dish. We recommend an ahi poke rice bowl to keep with the theme.
Yuengling Light Lager
ABV: 3.8%

Calories: 99 per 12oz

Style: Lager
At 99 calories, Yuengling Light Lager is made from a combination of Cluster and Cascade hops. 
Lager style beer is best served with food made on a grill, such as a classic American burger. Yum!
Dogfish Head Slightly Mighty
ABV: 4%

Calories: 95 per 12oz

Style: IPA
This beer maintains its low calories by using monk fruit instead of regular sugars that creates immense flavoring in the beer. 
IPA's intense flavor profile is best paired with other strong flavors. Taco Tuesday anybody?
Gen!us
ABV: 3%

Calories: 79 per 330ml

Style: Lager
Gen!us created this 79 calorie beer specifically for those who want to drink "smarter". It's available in select UK bars, but you can order this beer online and have it shipped to you. 
Since this is another lager style beer, it's best paired with a juicy steak.
Tennents Light
ABV: 3.5%

Calories: 66 per 330ml

Style: Lager
Coming in at a shocking 66 calories (!!!)is Tennents Light. This beer originates from Scotland, and is mostly found in European countries. 
If you're able to get your hands on one of these, try pairing it with a shrimp fettuccine alfredo! 
Whether you believe it's healthier or not, these brands above are definitely tasty. Give these low calorie beers a try and let us know your thoughts.
Cheers!