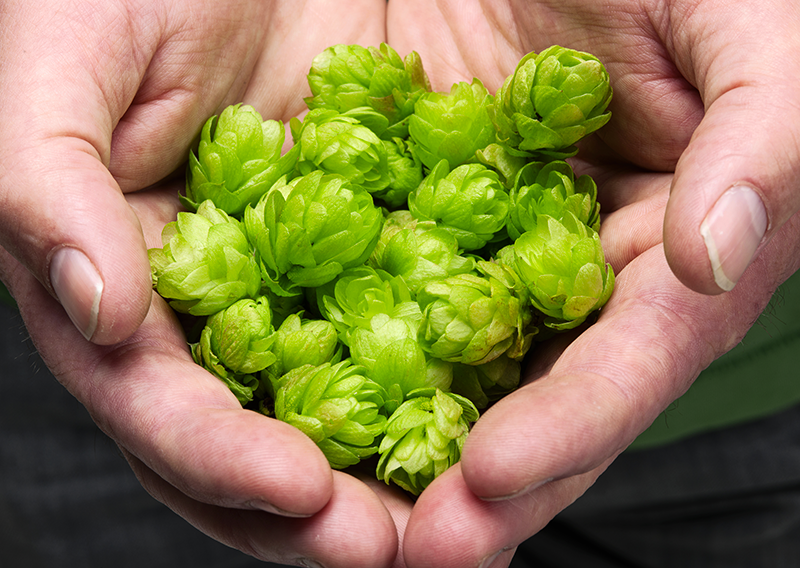 The question often comes up: "I've had this bag of hops in the refrigerator for over a year…can I still use them?"
In short, yes! However, just storing hops in the refrigerator does not preserve their alpha acids very well, which makes it difficult to predict how they will affect a beer's bitterness. Hops lose their potency and freshness over time, and only in the case of Lambics are aged hops considered desirable. Further, if not stored properly, hops can absorb some unpleasant odors wafting around your fridge, so it's important to understand the proper method of storing hops in order to brew the freshest, best beer possible.
So, what's the best way to store hops?
Learning how to store hops is a piece of cake:
Good – At a minimum, keep your hops in the refrigerator in an airtight container—like in a mason jar—and use them as soon as possible after purchasing.
Better – Even better, store hops in a vacuum-sealed package in the refrigerator. A consumer grade vacuum sealer can come in handy for this purpose.
Best – The best method for storing hops is to keep them in an air-flushed, vacuum-sealed package in the freezer. Most homebrewing hops these days are packaged  and stored this way. If it will be more than a few days before brewing with the hops, just toss them in the freezer until brew day.
The same goes for storing hops after opening the package. If you have an unused portion of hops, storing the hops in the freezer in an airtight container is the best way to go. Try to use the hops as soon as possible.
What if my hops are old? Can I still use them? How does this affect IBUs?
If your have been storing hops in the freezer in an airtight container for less than a year, you should be able to use them without their age having a negative affect on your beer.
If the hops have been stored for longer than a year or just kept in a refrigerator, it might be a good idea to calculate the actual alpha acid content of the hops in order to accurately predict IBUs in the finished beer. All hops should be packaged with an alpha acid content expressed as a percentage. From there, it's a simple matter of using an aged hop calculator to adjust the alpha acid content and the weight needed to achieve a desired bitterness level.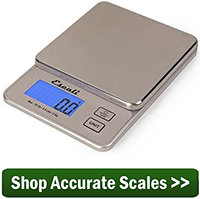 Keep in mind that there are many factors affecting bitterness in beer, so calculated IBUs are just an approximation. At the end of the day, it may be worth just buying some fresh hops from the homebrew shop so you can be sure you get the best qualities from your hops as possible.
—–
David Ackley is a beer writer, brewer, and self-described "craft beer crusader." He holds a General Certificate in Brewing from the Institute of Brewing and Distilling and is founder and editor of the Local Beer Blog.